barto's great gun bitters
barto's great gun bitters
Reading Pa
B 32

General Tobias Barto, Reading, Pennsylvania

Yellow-Olive Figural Cannon
Provenance: Sandor P. Fuss Collection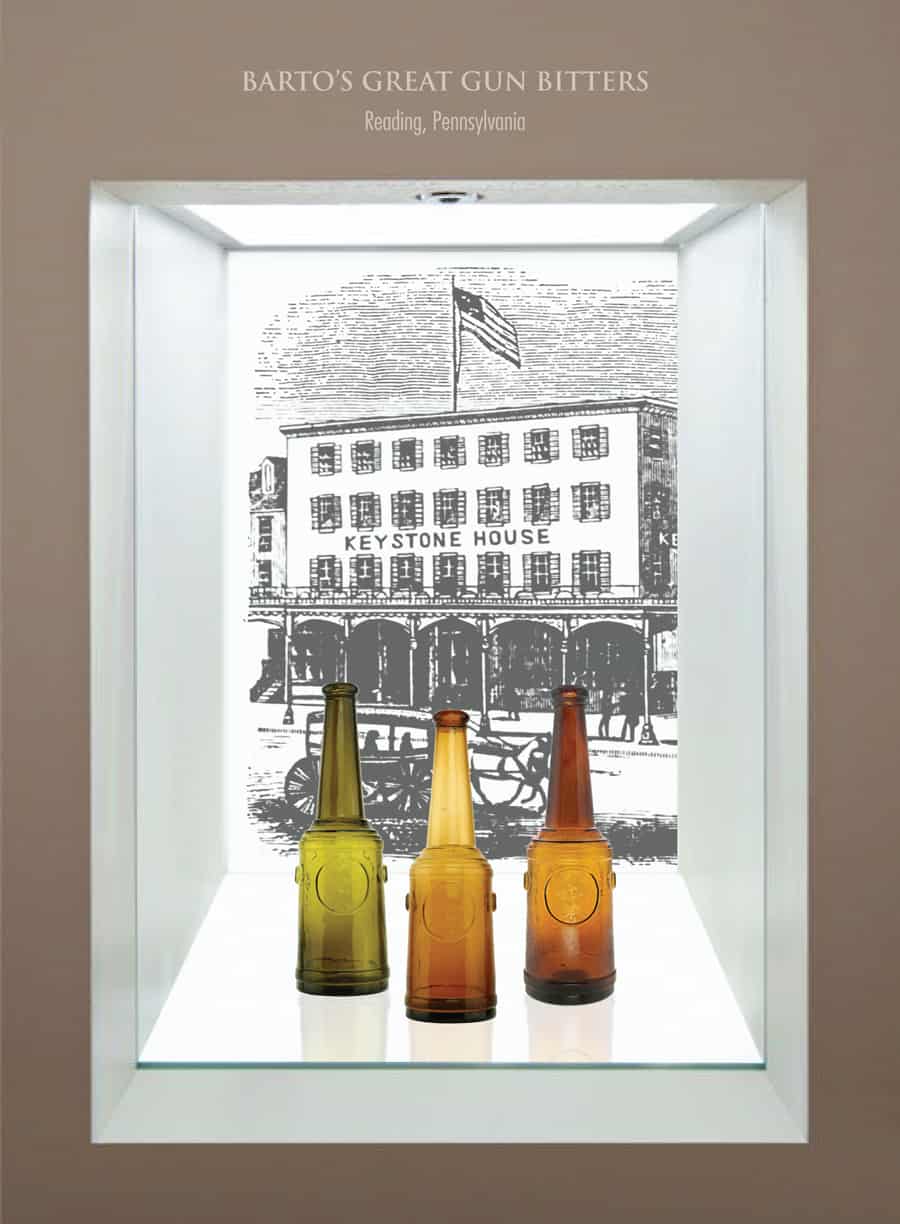 Barto's Great Gun Bitters is a formidable-looking figural cannon bottle with strong form, clean lines, and a circular area where the embossing occurs. The bottle is considered very rare to extremely rare depending on the glass color which is usually amber, olive-green, or apricot. One could buy a Barto's Bitters, a concoction of whiskey and herbal flavorings, in 1872 or so, at the family-run store of Tobias Barto at 437 Penn Street in Reading, Pennsylvania. This business operated for about 20 years. The bottle had a much shorter shelf life.
See the Virtual Museum example of an apricot Barto's Great Gun Bitters from the Sandor P. Fuss collection.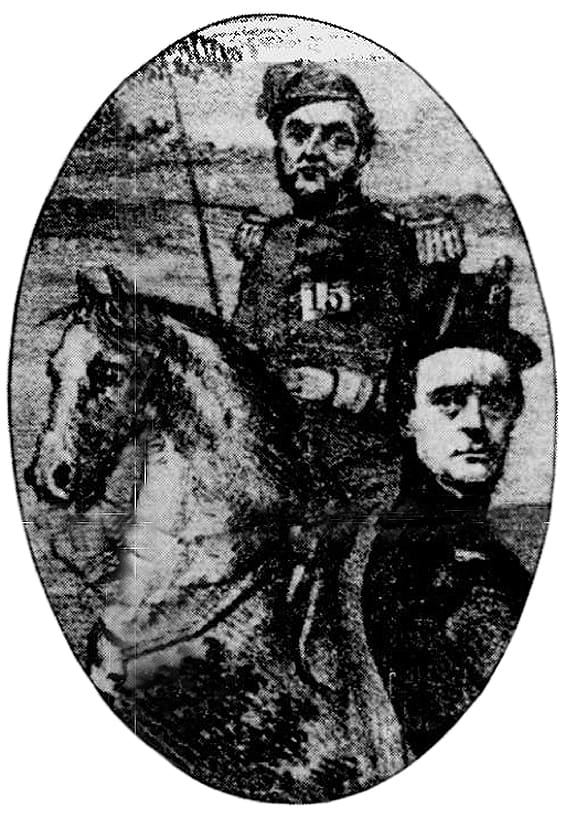 General Tobias Barto
Tobias Barto was born on June 13, 1822, in the township of Oley, Pennsylvania. Some records show him as the son of Johannes and Catharine (Wambach) Tobias; however, his obituary only mentions that his Godparents were Tobias Shall and "wife of Oley." In 1820, Tobias Shall is living in Earl Township with Daniel and Christina (Menninger) Tobias. Tobias Barto was the husband of Deborah Knabb and father of Samuel Barto; John Barto; Charles Barto and Kate (adopted) Barto.
At various points in his life, Barto was a hotel owner, a militia Captain, General of the militia, iron manufacturer, general merchant, sheriff, prison inspector, councilman, contractor, stagecoach owner, and the proprietor of bitters.
Barto's first business, after obtaining his majority, was to engage in the manufacture of iron at the leased Spring Forge in Earl Township, which he operated for two years. He then came to Reading and bought the Green Tree from Jared Epler on April 1st in 1845 for $8,000. He then renovated the property and re-opened as the Keystone House in 1848 which he ran successfully for a number of years. In 1854, Barto built Keystone Hall behind his hotel for public meetings, theatrical presentations, balls, and fairs. It opened in July with a capacity of 500 people.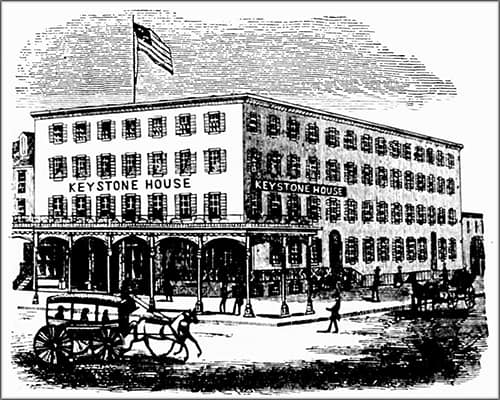 While he was the proprietor of the Keystone House, Barto became very prominent in the counsel of the Democratic Party, and in 1857 he was nominated and elected to the office of Register of Wills. In 1865, he received the Democratic nomination for sheriff and was elected. He received more honors at the hands of his party in 1873, when he and Jacob Miller, his competitor for the last nomination for County Treasurer, were simultaneously elected members of the Board of Prison Inspectors. After serving a term of three years in that position he had further political aspirations and was several times an unsuccessful candidate for the Democratic nomination for County Treasurer. His sagacity as a politician was never disputed or doubted, and his tactics in a nominating convention were very shrewd. The offices he held were filled with great acceptability to the public in general.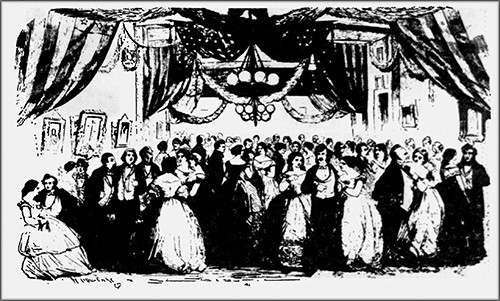 In his early life, Barto was a captain of the Keystone Lancers, a volunteer militia company organized in Berks County, and eventually went through the ranks until he was Brigadier-General of the State Militia. For many years he was a governmental mail contractor and had sublet between 20 and 25 mail contracts in contiguous counties. At the time of his death, he was the Manager of the Perkiomen and Reading Turnpike Company.
General Tobias Barto died suddenly on October 20, 1887, at the age of 66 with heart problems and is buried in Reading, Berks County, Pennsylvania.
The Carlyn Ring and W.C. Ham listing in Bitters Bottles is as follows: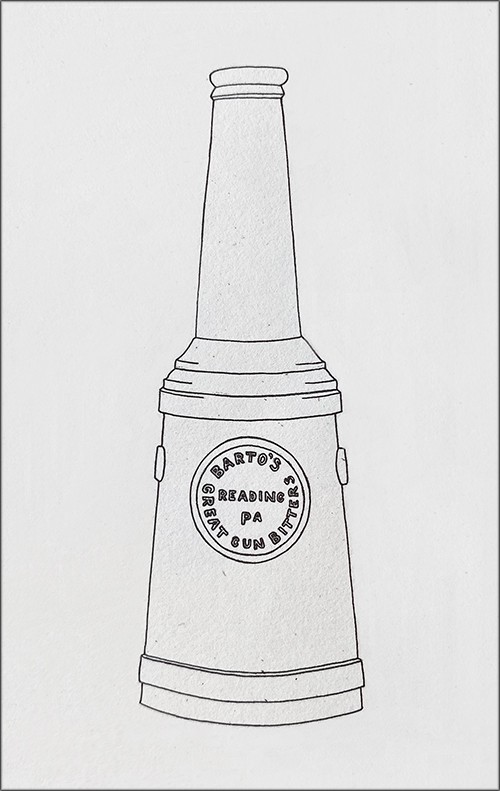 B 32 BARTO'S ( au ) / READING / PA / GREAT GUN BITTERS ( ad ) // c //
11 x 3 ½
Cannon, Amber, Green and Apricot, DC, Applied mouth, Label panel on the reverse, Rare to Extremely rare depending on color.
Primary Image: Yellow-olive and apricot Barto's Great Gun Bitters bottles imaged by the FOHBC Virtual Museum midwest studio by Alan DeMaison.
Support: Reference to Tobias Barto and his Great Gun Bitters Reading, PA
Support: Reference to Bitters Bottles by Carlyn Ring and W. C. Ham. Use of Barto's Great Gun Bitters illustration courtesy Bill Ham
Support Image: Auction Lot 85: "BARTO'S / GREAT GUN BITTERS / READING / PA.", (Ring/Ham, B-32), Pennsylvania, ca.; 1865 – 1870, yellowish olive amber figural Civil War cannon, 11"h, smooth base, applied double collar mouth. About perfect, (a tiny internal bubble 'flash' is in the lip). A rare bottle and like the McKeever's Army Bitters, was designed to attract the traumatized or crippled veterans of the Civil War. Considered by many to be one of the most desirable of all the figural bitters bottles! – Jim Hagenbuch, Glass Works Auctions | Auction #147
Join the FOHBC: The Virtual Museum is a project of the Federation of Historical Bottle Collectors (FOHBC). To become a member.