Choice Old Cabinet KY. Bourbon
Choice Old Cabinet
Ky. Bourbon
(Embossed Crown)
Crane Hastings & Co. Sole Agents
San Francisco

Byron G. Crane and Everett L. Hastings, San Francisco, California
Amber Fifth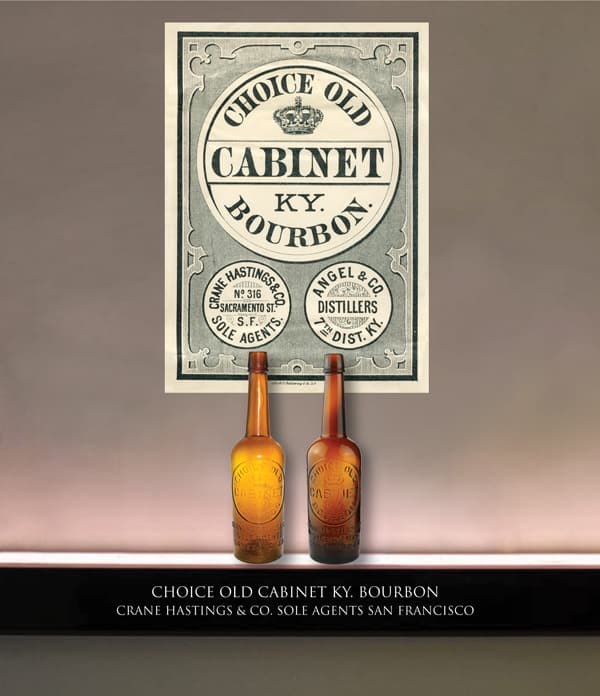 The strongly embossed Choice Old Cabinet Kentucky Bourbon bottles are typically found in shades of amber glass. The older bottles, such as our museum example, have an applied top. You can easily pick out a "Choice Old Cabinet" as there is an oval with a prominent crown embossed on the face of the bottle. The early examples are fairly rare.
The first direct reference that we see for the Crane and Hastings partnership was in the 1874 San Francisco Business Directory. It lists Byron Crane involved with a firm by the name of Hayes Hastings & Co. In 1875, the firm was renamed Crane, Hastings & Co. who were importers of liquors in San Francisco. This company name 'CRANE HASTINGS & CO. SOLE AGENTS' and 'SAN FRANCISCO' is embossed below the 'CHOICE OLD CABINET KY. BOURBON' embossed brand oval. Their address was 609 Montgomery Street.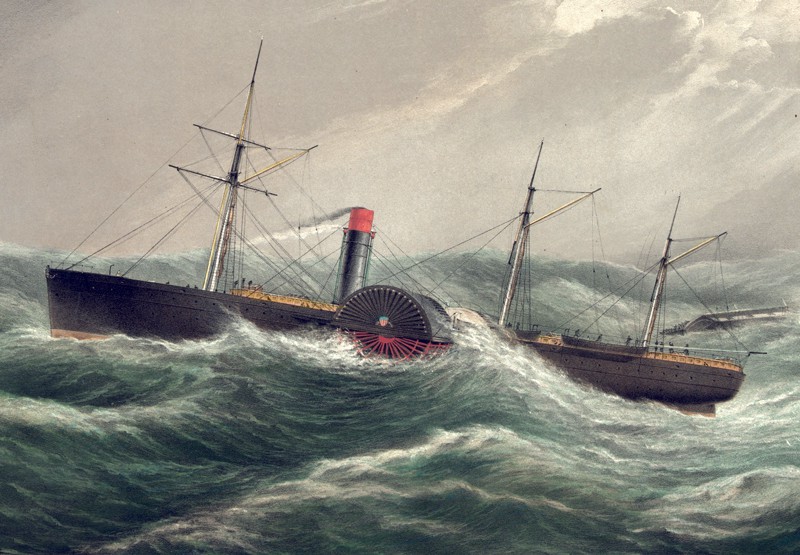 Hasting would perish in 1875 onboard the SS Pacific which was a wooden sidewheel steamer built in the late 1840s. It sank as a result of a collision southwest of Cape Flattery, Washington. The sinking of the SS Pacific killed more people than any other maritime disaster on the West Coast at the time. As an aside, one of the top members of Reddington, Hostetter & Co. also perished.
The firm would continue at No. 316 Sacramento Street in San Francisco. Their flagship brand was Choice Old Cabinet Kentucky Bourbon.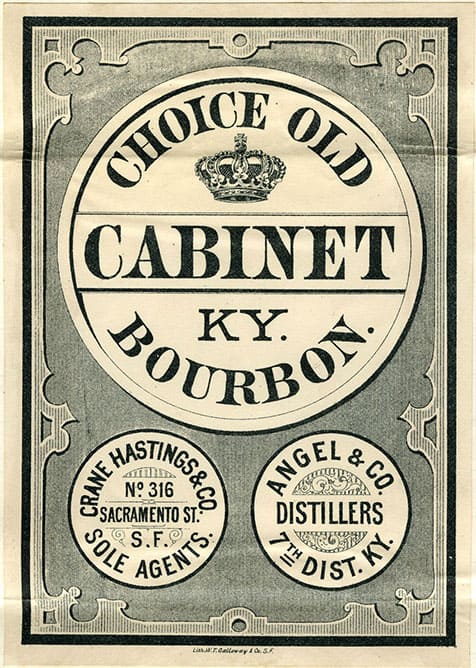 The Choice Old Cabinet Ky Bourbon brand was registered with the State of California on March 13, 1885, although it was most probably in use for many years prior to the firm shouldering the expense for a trade-mark. They were getting their bourbon from Angel & Co. Distillers in the 7th District of Kentucky as noted on the label above.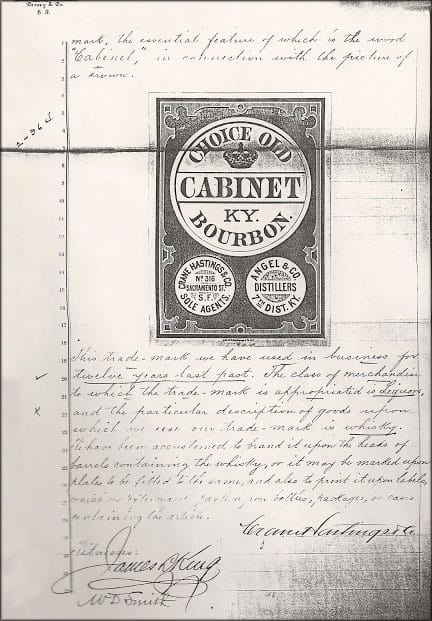 Support: Primary research by Bruce Silva and Western Whiskey Gazette
Support: Whiskey Bottles of the Old West by John L. Thomas, 2002
Support Images: Jeff Wichmann and American Bottle Auctions