Tippecanoe H.H. Warner & Co. (Figural Log)
Tippecanoe
H. H. Warner & Co.
(Figural Log)
PAT NOV 20. 83 Rochester N.Y. 2
T 30.8
Tippecanoe Bitters
Hulbert H. Warner & Co., Rochester, New York
Olive Green Figural Log and Mushroom
Provenance: Michael & Kathie Craig Collection
Hulbert Harrington Warner was born in 1841 in New York. Warner was initially a successful sales agent for fireproof safes for Mosler, Bahmann & Co. in Cincinnati, Ohio. As the story goes, Warner became gravely ill from Bright's Disease and was spared thanks to a concoction developed by Dr. Charles Craig of Rochester, New York. Warner was so grateful for his recovery that he bought Craig's Kidney Cure rights and entered the patent medicine business. A pictorial "Warner Safe" would eventually become his trademark representing an astounding variety of patent medicines in the second half of the 19th century. Warner medicines would be sold around the world.
In March of 1879, Dr. Craig and Warner co-produced "The Original Dr. Craig's Kidney Cure Rochester, NY," which was embossed "Dr. Craig" but bore the label that stated it was put out by Hulbert Harrington Warner. By the middle of 1879 Warner released several products— Warner's Safe Kidney & Liver Cure, Safe Nervine, Safe Bitters, Safe Tonic, Safe Pills, and his Diabetes Cure. In the ensuing years, he combined the Bitters and Tonic into a Safe Tonic Bitters and in 1883 replaced the Tonic Bitters line with Tippecanoe using the iconic trademark shape and using a canoe as a pictorial brand mark. In 1887, Warner created a new line of products called the "Log Cabin Remedies," which included a Log Cabin Sarsaparilla, Extract, Hops & Buchu, Cough & Consumption, Scalpine/Hair Tonic, Rose Cream, Plasters and Liver Pills.
See the museum example of "The Original Dr. Craig's Kidney Cure Rochester, NY"
See the museum example of "Warner's Safe Kidney and Liver Cure (embossed safe) Rochester. N.Y."
The "Tippecanoe" is referred to as a figural log. H. H. Warner & Co. advertising said the bottle contained "Tippecanoe Bitters." The cylindrical bottle is typically around 9 inches tall and 3 inches in diameter. The bottle resembles a log segment with pronounced bas-relief bark or running water (swirls and eddies) depicted vertically from the bottle bottom to a smooth neck terminated by a broad mushroom-shaped mouth. Some collectors will recall a similar mushroom mouth on "Dr. J. B. Henion's Sure Cure for Malaria" which is the only other bottle to use this type of mouth. Dr. Henion worked alongside Dr. Craig for Warner at this time. A large embossed vertical pictorial canoe with large sans serif letters sitting above reads, from shoulder to base, 'TIPPECANOE.' On another segment of the bottle, beneath the canoe, is smaller embossed copy reading 'H. H. WARNER & Co.,' also shoulder to base. A third vertical area of the bottle side is smooth and was reserved for a paper label. An embossed patent date on the smooth base reads, 'PAT NOV 20. 83' and 'ROCHESTER N.Y.' and number '2.' Various misspellings, word omissions, and base numbers constitute unusual variants. The patent date corresponds with H. H. Warner's design for a "Bottle" patent drawing below. Note the tapered mushroom stem neck.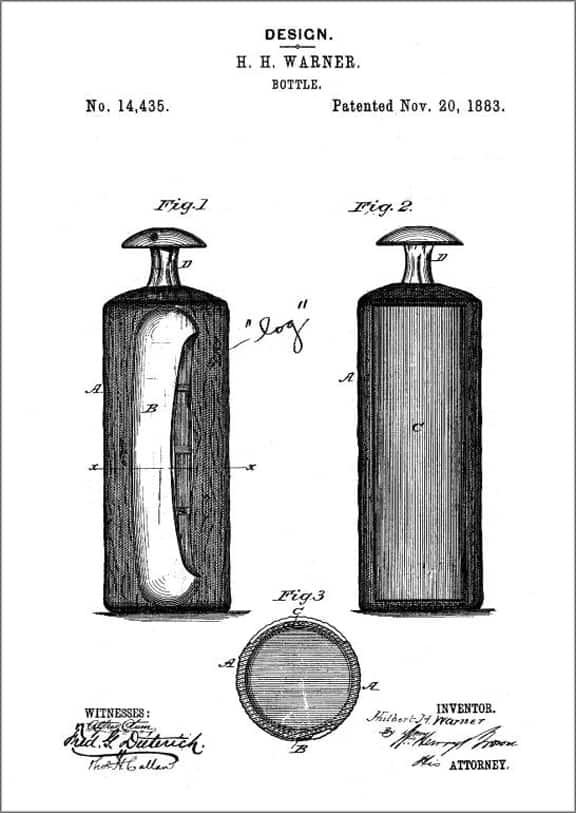 Collectors have few Warner bottle colors to choose from in United States bottles because of the trademark ruling vs. Dr. Craig which required Warner to use amber bottles. Warner advertised to the public that to avoid misrepresentations, look for only amber bottles bearing his stamp and labels enclosed in a paper caddy box. This would prove the product was genuine and not refilled. In 1889, Warner was no longer involved in the operation in England, and bottles in England were produced in a variety of colors. Once H. H. Warner left the Rochester operation in 1893, the Warner's Safe Cure Co. adhered to the amber bottle until the FDA ruling made them change the word cure to remedy. Thus the need for new bottles. The bottles after this time sometimes appear in green, aqua, clear and amber. By 1908 when the new bottles were produced, the trademark issue was no longer a priority. Bottle cost became the most important issue.
"Tippecanoe" log bottles replaced "Warner's Safe Tonic Bitters" in 1883 and were very popular and big sellers. The medicine was produced in two strengths, "XXX Bitters" for stronger dispositions and "The Best" for milder cases. The "XXX Bitters" was discontinued by Warner after the first couple of years and is the rarer of the two. More labeled examples of "The Best for Dyspepsia" exist, but the labeled "XXX Bitters" are hard to come by and are more sought after by collectors.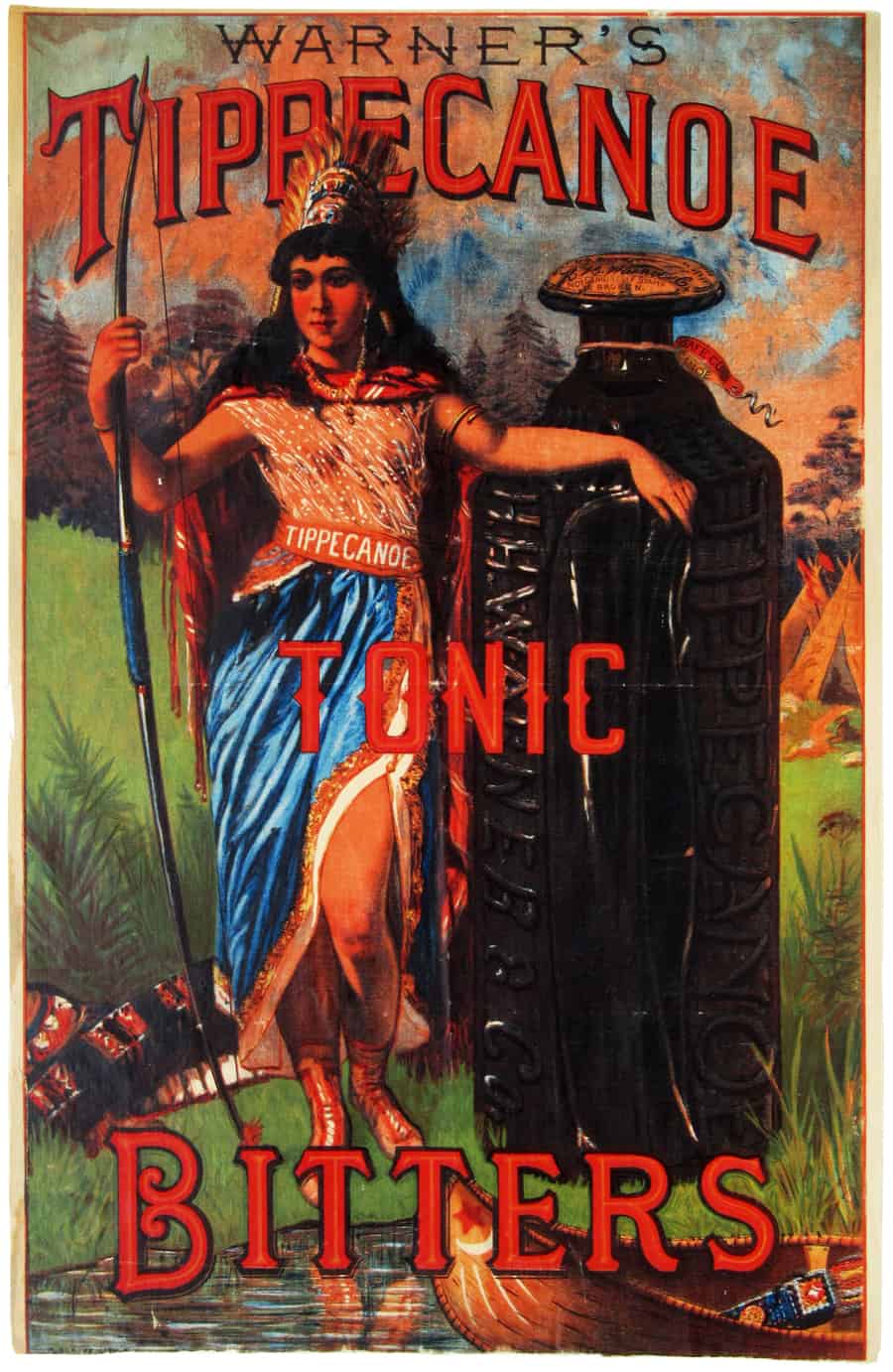 H. H. Warner was a marketing genius. He created a demand for his products by placing newspaper advertisements that instructed readers to demand them from their local druggist. By creating demand, his sales skyrocketed. He also used very artistically illustrated advertising trade cards, posters, and almanacs to sell his bitters and other medicines.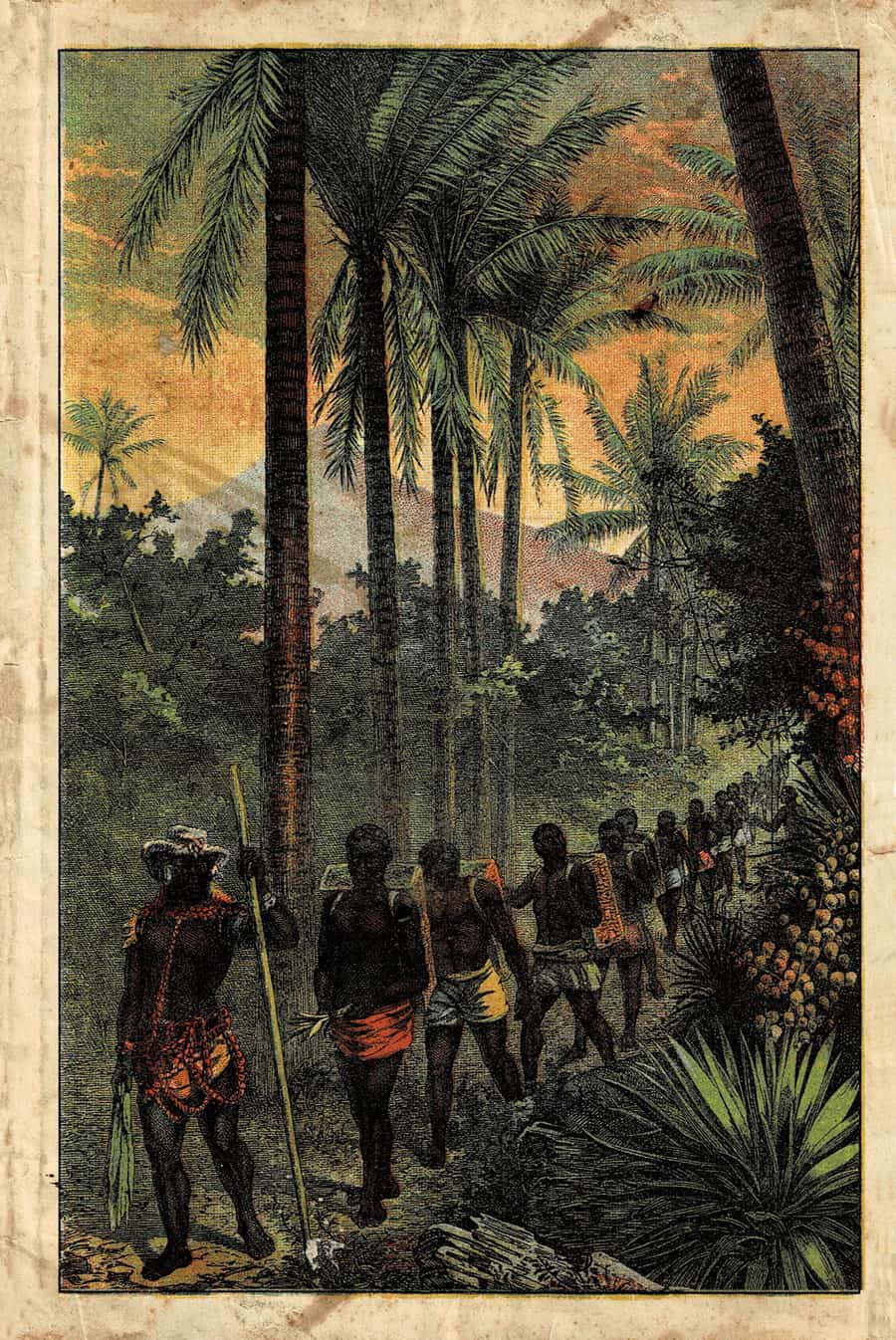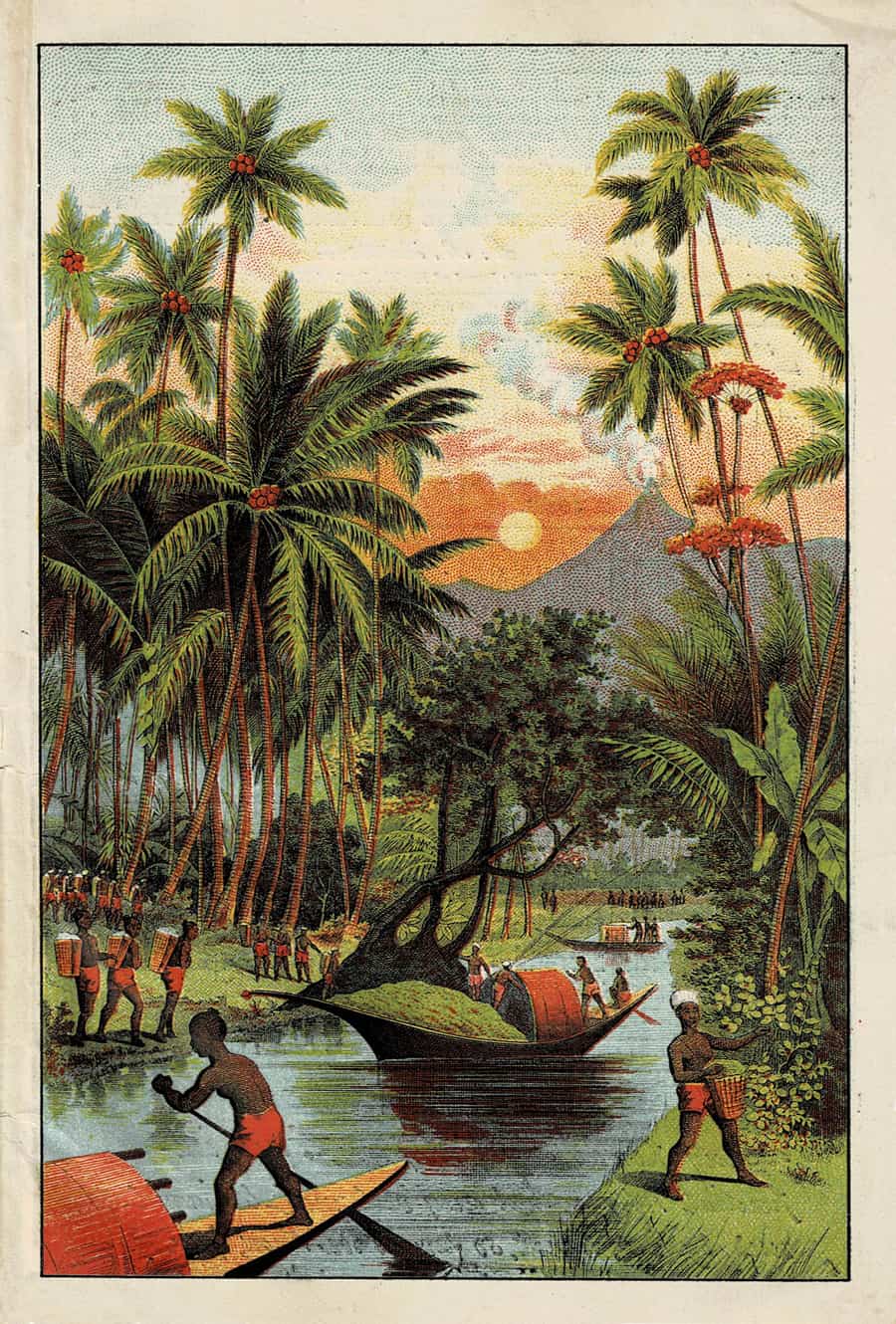 H. H. Warner lost his company through bad investments in the mid-1890s, and the company was taken over by a group of investors and run as the "Warner Safe Cure Co." When the FDA made patent medicine producers adhere to stricter standards, the word "Cure" was eventually changed to "Remedy." At this time, the company only had a few products. The Asthma Remedy, the Diabetes Remedy, the Rheumatic Remedy, the Kidney and Liver Remedy, the Tippecanoe Tonic, and several pills.
See the museum example of "Warner's Safe Diabetes Remedy"
Later Warner bottles were blown as cheaply as possible, and adherence to the amber glass bottle standard diminished. This new dynamic saw the production of off-color Warner glass bottles. Since the Tippecanoe was produced well into the 1910s, you can see examples of color variations; most notable are the green-amber examples with a greenish hue. Our pure olive-green Tippecanoe example is outstanding with at most five examples known to collectors.
The Battle of Tippecanoe
The Battle of Tippecanoe was fought on November 7, 1811, between United States forces led by Governor William Henry Harrison of the Indiana Territory and Native American warriors associated with the Shawnee leader Tecumseh. Tecumseh and his brother Tenskwatawa (commonly known as "The Prophet") were leaders of a confederacy of Native Americans from various tribes that opposed U.S. expansion into Native territory.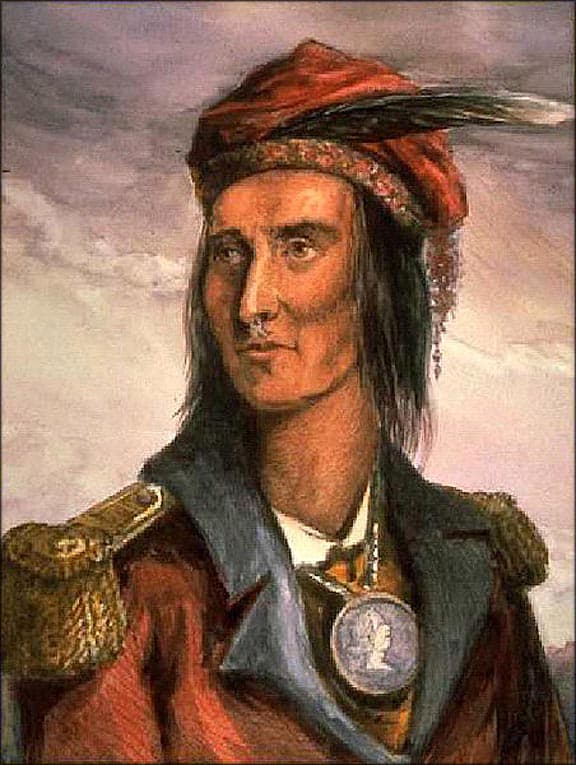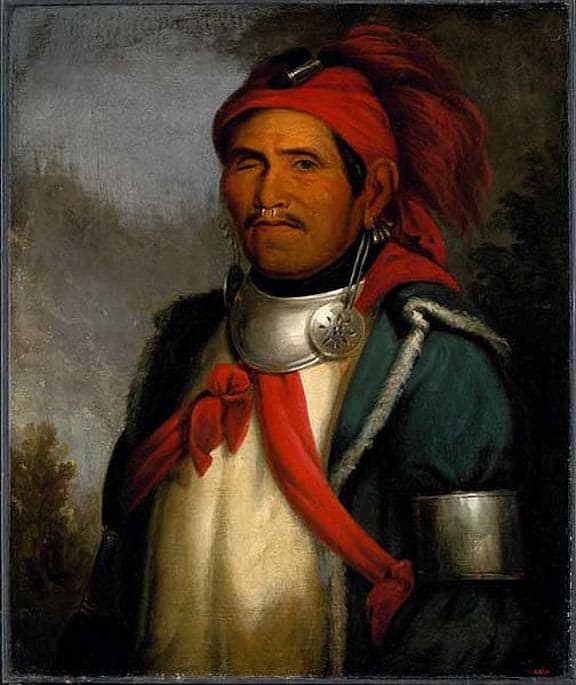 As tensions and violence increased, Governor Harrison marched with an army of about 1,000 men to disperse the confederacy's headquarters at Prophetstown, near the confluence of the Tippecanoe and Wabash Rivers.
Tecumseh, not yet ready to oppose the United States by force, was away recruiting allies when Harrison's army arrived. Tenskwatawa, a spiritual leader but not a military man, was in charge. Harrison camped near Prophetstown on November 6 and arranged to meet with Tenskwatawa the following day. Early the next morning, warriors from Prophetstown attacked Harrison's army.
Although the outnumbered attackers took Harrison's army by surprise, Harrison and his men stood their ground for more than two hours. The Natives were ultimately repulsed when their ammunition ran low. After the battle, the Natives abandoned Prophetstown. Harrison's men burned the town and returned home.
Harrison, having accomplished his goal of destroying Prophetstown, proclaimed that he had won a decisive victory. He acquired the nickname "Tippecanoe", which was popularized in the song and phrase "Tippecanoe and Tyler too" during the election of 1840 when Harrison was elected president. Some of Harrison's contemporaries, as well as subsequent historians, raised doubts about whether the expedition had been much of a success.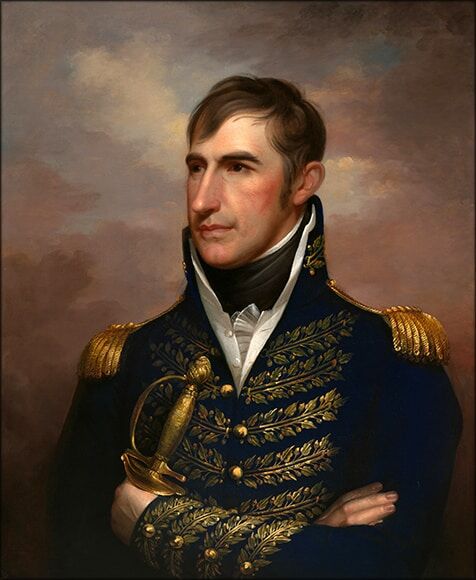 Although the defeat was a setback for Tecumseh's confederacy, the Natives soon rebuilt Prophetstown, and frontier violence actually increased after the battle. Public opinion in the United States blamed the violence on British interference. This suspicion led to further deterioration of U.S. relations with Great Britain and served as a catalyst for the War of 1812, which began six months later. By the time the U.S. declared war on Great Britain, Tecumseh's confederacy was ready to launch its war against the United States and embrace an alliance with the British.
The listing for labeled Tippecanoe Bitters in Bitters Bottles Supplement 2 by Ring, Ham & Meyer is as follows:
T 30.8 L…Tippecanoe XXX Trade Mark Use No Nostrums Nor Preparations
TIPPECANOE / motif birch tree bark, a canoe, birch tree bark / H. H. WARNER & CO. // ( b ) PAT NOV, 20, 83 // ROCHESTER // NY // 5
9 x 2 7/8 (7)
Round, Amber, FM meant to represent a fungus (mushroom) growing out of the log-shaped bottle.
Label: The best stomach tonic. Illustration of typical Warner's Safe with Trade Mark and Warner's Cure. Tippecanoe Trade Mark. The best for dyspepsia assimilation of food, stomach disorders, general functional derangements, constipation, tired feelings, malaria, blood disorders, skin eruptions, loss of energy, female disability, feeble appetite, bilious headache, etc.
Drug Catalog: 1885 Goodwin, 1887 Meyer, Advertising, Trade Cards and Almanacs available.
Primary Image: Tippecanoe figural log imaged by Alan DeMaison at the FOHBC Reno 2022 National Antique Bottle Convention mobile imaging station.
Support: Research support by Michael W. Seeliger, Brooklyn, Wisconsin.
Support Image: Auction Lot 252: "TIPPECANOE" / (CANOE) / "H.H. WARNER & Co" Figural Log, 1883 – 1890. Bright, light yellowish honey coloration, cylindrical, figural log, applied 'mushroom' collar – "ROCHESTER / 4 / N.Y." (on smooth base), ht. 9 ¼", sparkling mint! Similar to O&S #33A (patent date omitted on base, but "Rochester" is correctly spelled). An absolutely beautiful example, one of the lightest we've seen in a very long time. This example also has a longer neck and drawn-up shoulders. – John Pastor, American Glass Gallery, Auction #34
Support Image: "H.H. WARNER & CO / (motif of a canoe and tree bark) / TIPPECANOE", (T-30.8L), New York, ca. 1875 – 1890, amber, 9"h, "PAT NOV. 20, 83 / ROCHESTER / N.Y." on smooth base, applied mouth, 98% original label. Pristine perfect, you won't find a nicer one. Of the few known labeled Tippecanoe bottles, this one is thought to have the most complete and free of stain label! Ex. Carlyn Ring Collection. – Jim Hagenbuch, Glass Works Auctions January 2013
Support Image: Auction Lot 177: "Tippecanoe" / (motif of canoe) / "H.H. Warner & Co." Figural Log Medicine Bottle, America, 1883 – 1890. Medium yellowish olive green, figural log, large applied "mushroom" type mouth – "Pat Nov 20. 83 / Rochester N.Y. / 2" (on smooth base), ht. 9", perfect. This bottle is fresh to the market, a recent find from a shop in Indiana. An extraordinary, beautiful color, with no trace of amber that passes light with ease! Perhaps the finest known example of a truly green "Tippecanoe" bottle. – John Pastor, American Glass Gallery Auction #6
Support Image: "Tippecanoe" / (motif of canoe) / "H.H. Warner & Co." Figural Log Medicine Bottle, America, 1883 – 1890. Orange-amber, figural log, large applied "mushroom" type mouth – "Pat Nov 20. 83 / Rochester N.Y. / 2" (on smooth base), ht. 9", perfect. – Ferdinand Meyer V collection, eBay 2012
Support Image: TIPPECANOE / motif birch tree bark, a canoe, birch tree bark / H. H. WARNER & CO. in a green-toned amber and amber. From time to time, I used to hear that you could find the infamous Tippecanoe in an olive variety. Generally speaking, I considered this to be a myth until I actually saw an example that I considered olive. They do exist and some are strikingly olive. More often than not, however, they tend to be amber examples with shades of olive. This makes sense because the olive coloring is most likely the result of impurities in the glass manufacturing process rather than an intention by either Warner or his bottle supplier to issue an olive Tippecanoe. I mean, really, who wants a green log? – Jeff Wichmann, American Bottle Auctions
Support Images: Tippecanoe Bitters Almanac illustrations and advertisements – Joe Gourd collection.
Support Image: Tippecanoe Tonic Bitters advertisement – Terry McMurray, McMurray Auctions.
Support Image: Framed Tippecanoe advertisements – Michael & Kathie Craig collection.
Support: Reference to Our Favorite Warner's Safe Cures by Michael W. Seeliger and Stephen R. Jackson, Bottles and Extras, March–April 2021
Support: Reference to Bitters Bottles Supplement 2 by Ring, Ham & Meyer.
Join the FOHBC: The Virtual Museum is a project of the Federation of Historical Bottle Collectors (FOHBC). To become a member.