Gevelot – Paris
Gevelot – Paris
Target Ball

French
Cobalt Blue
Provenance: Ex: Ralph Finch Collection, American Glass Gallery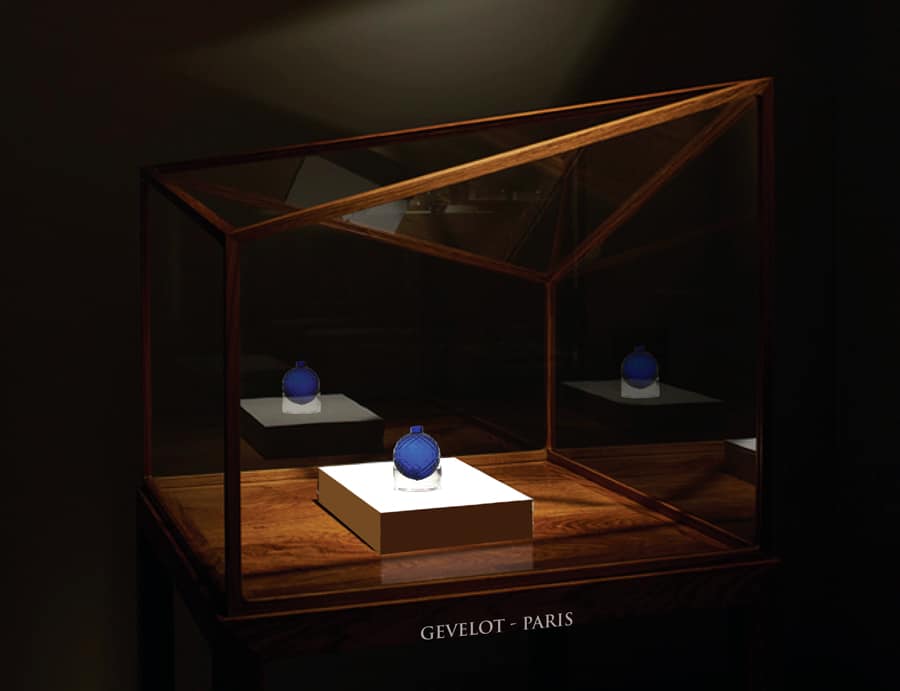 Here is a striking French target ball in a beautiful cobalt blue glass embossed 'GEVELOT – PARIS.' It is almost 3″ in diameter with small bubbles and some small inclusions. There is an embossed diamond quilt pattern with raised dots above and below the center band where the Gevelot – Paris words are embossed. Between the words, is an embossed serpentine line that separates the typography. This wavy line occurs twice.
The auction house description says it is a French target ball made between 1875 and 1900. It is a 3-piece mold with a sheared and factory ground mouth and is in perfect condition. The Gévelot target ball is considered very scarce or even a rare target ball. A handful of the balls were found around 2010.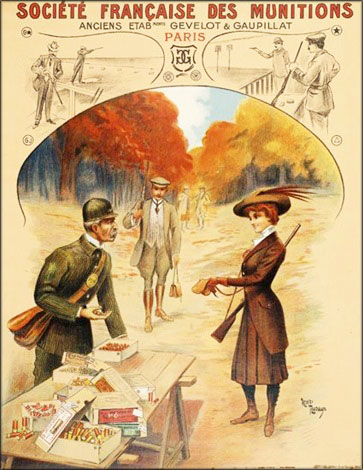 Founded in 1820 in the Paris area, Gévelot started out manufacturing the sabers for the Royal Gendarmerie at the beginning of the 19th century. In 1823, Gévelot received authorization to use fulminate of mercury in the manufacture of primers and to make cartridges. This authorization was renewed by Ordinance of Louis-Philippe, King of the French, in March 1845, then at the end of March 1852 by Louis-Napoléon Bonaparte, President of the French Republic. This production of ammunition would continue all the way up until 1980 and forge a worldwide reputation for Gévelot.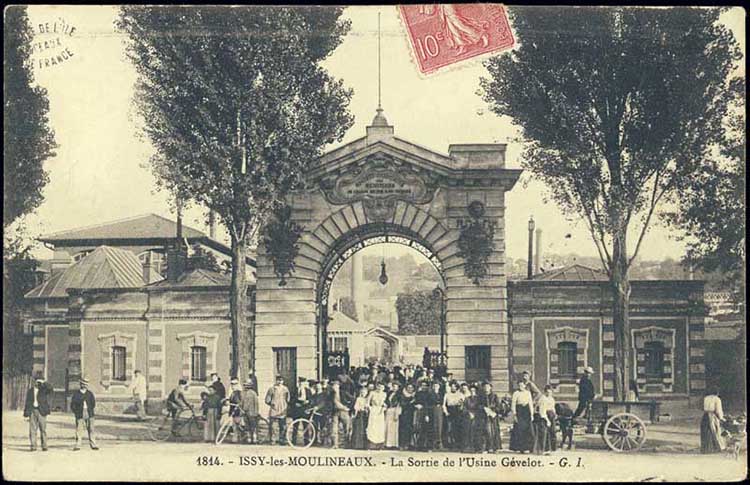 The following is from Paris Ball – It had to happen! by Ralph Finch in the November – December 2010 issue of Bottles and Extras.
Such was the anxiety in September when an unknown target ball showed up on eBay. With a diamond pattern, the cobalt-blue ball was embossed "GEVELOT" and "PARIS," and between the two words a squiggle that looks like a snake! Quick research revealed that Gévelot, in former times, produced ammunition in France. My emails to England, France, and Germany revealed that a dirty "Gevelot" ball had just been sold at a flea market in Brussels then resold on French eBay. Within a few days, it was on the U.S. eBay.
As interest and bidding escalated on this ball, so did emails from a variety of collectors, all asking, "How many Paris balls are they? Is this another Van Cutsem?" referring to a French ball that first sold for around $500, before it was discovered that thousands had been found in barrels stored away at a French estate.
See our museum example of a Van Cutsem – A St Quentin
We soon found out that the Gevelot – Paris ball was found in the cellar of an old estate or castle near Waterloo, Germany, southwest of Brussels.

Ralph Finch
The Gévelot – Paris ball sold for $1,500, with 17 bids from only six bidders — others said they were too hesitant to compete. The under-bidder went $1,488.88, while my sniper bid was third, at $1,465.
Emails continued flying across the Atlantic, and bits and pieces of the Gévelot ball began to come together. The number of balls increased, as well as the number of sellers. Two Germans were soon offering Gévelot balls, and those of us who had just spent a heck of a lot of money were beginning to worry. The first "Dr. A. Frank" balls that came from Germany sold for around $1,500 — they now sell for around $250.
Two weeks later, there are two Paris balls in Michigan, one in Missouri, one or two in England, plus the balls that sold on eBay. Our tally is now at nine balls, and if this remains the total number, $1,500 is still a great price for this beautiful ball. We will see, we will see.
Primary Image: The Gévelot target ball imaged on location by the FOHBC Virtual Museum midwest studio led by Alan DeMaison.
Support: Reference to The Ralph Finch Collection of Target Balls, Traps and Shooting Ephemera, An Absentee Auction in Six Parts – 2017-2019, John Pastor and American Glass Gallery
Support Images: Auction Lot 154: "Gevelot" – "Paris" Target Ball, France, 1875-1900. Spherical with quilted diamond pattern above and below center band with embossed lettering, deep sapphire blue, factory polished mouth, dia. 2 5/8 inches; (manufacturer's pinpoint flake from mouth edge). A scarce ball in a beautiful blue color with unusual embossing. Fine condition. Cindy Gaffney collection. – Norman C. Heckler & Company
Support Images: Auction Lot 123: "GEVELOT – PARIS" Target Ball, France, 1875 – 1900. Medium amber with a topaz tone, quilted diamond pattern above and below center band, 3-pc. mold, sheared and factory ground mouth, dia. 2 5/8″, near mint; (a 3/16″ sliver chip on the side of the neck, otherwise perfect). A rare ball in cobalt, and believed to be unique in amber! This, along with the green example, were recently found in a castle in Poperinge, Belgium. See article in the July issue of AB&GC. Provenance: Ralph Finch collection. Note; an early postcard of one of the buildings on the castle grounds where this target ball was found is included with this ball. A very rare and beautiful target ball, almost a gingerale coloration. – John Pastor, American Glass Gallery, Auction #29
Support Images: Auction Lot 124: "GEVELOT – PARIS" Target Ball, France, 1875 – 1900. Beautiful lime green coloration, quilted diamond pattern above and below center band, 3-pc. mold, sheared and factory ground mouth, dia. 2 5/8″, perfect! A rare target ball in a gorgeous and unique color for this mold. If you are interested in a rare ball in a unique color, and outstanding condition, this is it! Recently discovered in the attic of a castle in Poperinge, Belgium. Provenance: Ralph Finch collection. – John Pastor, American Glass Gallery, Auction #29