Mason's Patent Nov. 30th 1858 N.C.L.
Mason's Patent Nov. 30th 1858
N.C.L.
Nail City Lantern Company, Wheeling, West Virginia
Amber Pint Jar
Provenance: Phil Smith Collection
Our very rare jar is embossed "Mason's Patent Nov. 30th 1858" and is distinguished from other Mason jars by three bold embossed letters and periods on the reverse side reading horizontally "N.C.L.," which stands for Nail City Lantern Co. The base of the jar is embossed "3N," stacked vertically.
A June 18th, 1891 Crockery & Glass Journal advertisement read, "Nail City Lantern Co., Manufacturers of the Celebrated "N. C. L. Co.'s" Crank Tubular. Perfect in every respect. Mason Fruit Jars and Mason Porcelain Lined Trimmings. Trimmings furnished separate from Jars. All goods warranted strictly first class. Wheeling, W VA – All our Crank Tubular Lanterns now have outside Brass Fillers."
Collectors can also find amber "N.C.L." jars in quarts, and half-gallons which are both very rare. Aquamarine pints are more readily seen.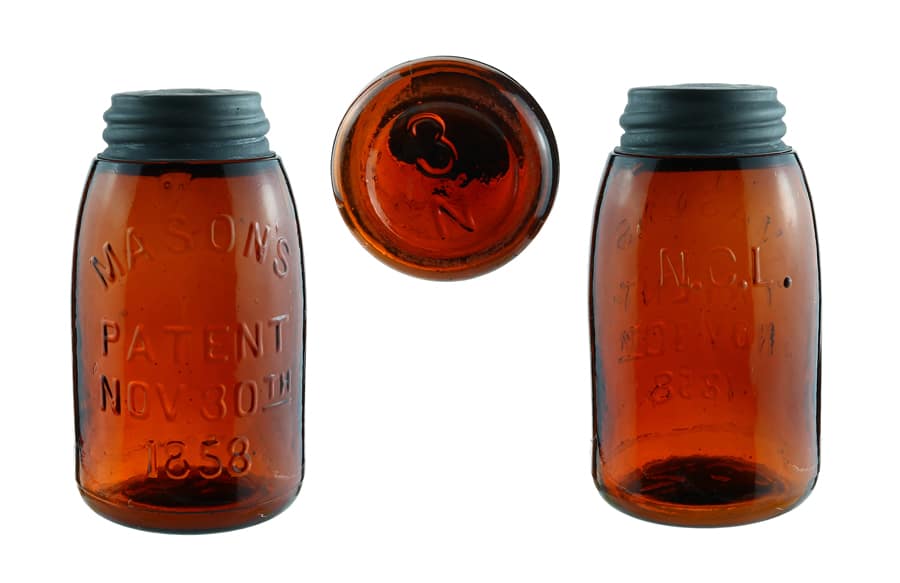 Two caps are found on the jars of which wrenches were sold by retailers to remove. The first is embossed "The Boyd Cap For Mason Fruit Jars" around an "NC" monogram in the center stamped into the top. The second is "Latest Improved Cap For Mason Fruit Jars" stamped into the top, with a pinkish-milk glass liner embossed "NAIL CITY" interspersed between eight arms of embossed rosette design.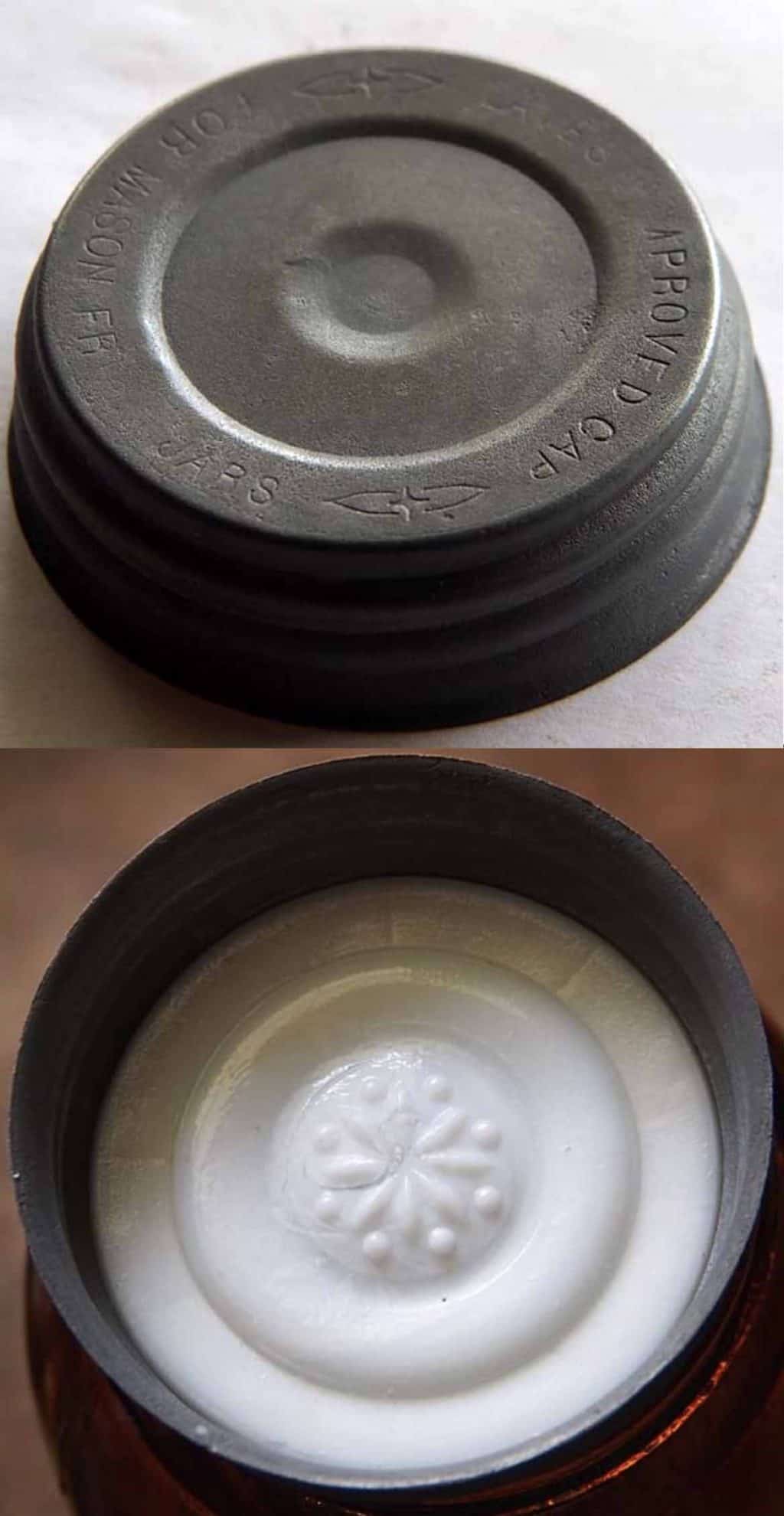 In 1878, Archibald W. Paull organized the Nail City Lantern Co. at Wheeling after 11 years in the book, stationery, and notion trade. On February 13, 1880, the firm filed its Certificate of Incorporation. The firm produced kerosene and railroad lanterns and added fruit jars when Paull opened the Eagle Glass Works at Wheeling in 1885. The addition of the glass house was almost certainly to produce globes and other glass items for the lanterns and various other metal paraphernalia.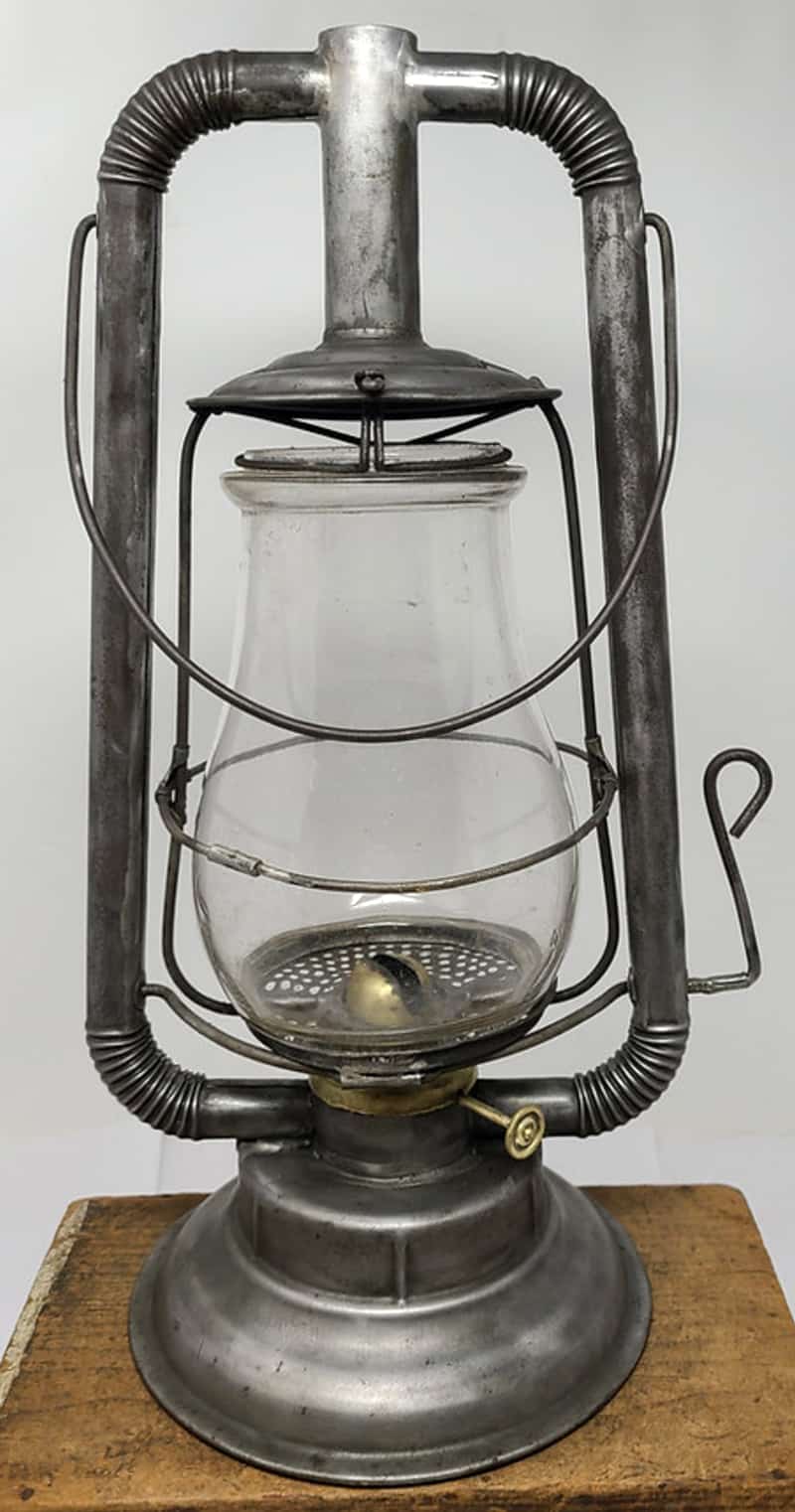 By 1882, Paull was president, as he had been from the beginning, with George A. Laughlin as secretary located at 212 Main Street. By 1886, Paull remained president, but Samuel Laughlin was a vice president with James Paull as secretary. The office relocated to 1312-1314 Water Street. The following account is from the Wheeling Daily Intelligencer on September 14, 1886.
LANTERN MANUFACTURE. Two Important Wheeling Concerns. The "Leader."
Among the Wheeling manufacturers, the making of lanterns is an interesting and important industry. In the last decade, the manufacture of lanterns has made wonderful strides. Of the score or so of concerns in this line which have grown up, one of the leading ones is the Nail City Lantern Company of Wheeling, which manufactures the "Leader" lantern in two sizes. This lantern was formerly called the "Nail City," but its name has been altered. The company has a thoroughly equipped factory on Water street, not far from Fourteenth, the machinery being the most recent and best to be obtained. The facilities have been largely increased this year. It has been in operation about five years, first on Main street, but for some time in the present location. A. W. Paull is the President of the company, Samuel Laughlin Vice-President, and James Paull Secretary. The "Leader" lantern is the invention of the president of the Company, Mr. Paull, who has letters patent on it. It is one of two double globe lanterns made and has many perceptible advantages over other designs. This distinguishing feature is a bull's eye on one side which concentrates the rays at any desired point as effectually as the old bull's eye lantern, without, however, leaving any portion of the surrounding in the dark, the remainder of the glove giving out as good a light as ordinary lanterns. The factory has a production capacity of 100 dozen lanterns a day and is pushed to this capacity throughout the lantern "season" of nine months, and there is a ready sale for all made. Last year the company never caught up to its orders till the season closed. The company manufactures everything but the globes direct from the raw material. The globes are made at the Buckeye glass works at Martin's Ferry. The factory has all the necessary machinery for shaping and joining the top, bottom, and guards, and a blacksmith shop and machine shop are attached. The company employs about 125 people at good wages.
Nail City Lantern Co. had many situations where employee strikes were called as labor conditions and pay must have been pretty bad. One example is when the Wheeling Register, on November 18, 1886, reported that fourteen girls who were wrappers and packers at Nail City Lantern Works went on strike for a raise from $2.50 per week to $3.00. Eventually, the firm was succeeded by the Nail City Stamping Co. in October 1891.
Primary Image: The Mason's Patent Nov 30th 1858 N.C.L. jar imaged on location by Alan DeMaison, FOHBC Virtual Museum Midwest Studio.
Support: Auction Lot 98: Mason's Patent Nov. 30th 1858 N.C.L. Quart, Amber (2-toned color is lighter in the lower 1/3) Closure: original cap, sparkling glass, normal nicking of the ground mouth, has an open bubble inside. Embossing strong. Base: "6 / N", late 1800s. A rare old Mason and a great looking example – Greg Spurgeon, North American Glass, September 2020
Support: Auction Lot 360: NCL on Reverse MASONS PATENT 1858 Straight Sided pint. Aquamarine. Closure: zinc cap, sparkling glass, normal nicking of the ground mouth embossing strong. Base: "2 / N" Age: late 1800s, scarce pint – Greg Spurgeon, North American Glass, March 2019
Support: Auction Lot 9484: NCL on Reverse Masons Patent 1858, Quart, Amber, Closure: zinc cap. Sparkling glass. Condition: edge flaking on the ground mouth. Embossing strong, Base: "II.", late 1800s, scarce reverse-embossed Mason jar and a beautiful example – Greg Spurgeon, North American Glass, February 2015
Support: Reference to Other N Marks by Bill Lockhart, Beau Schriever, Bill Lindsey, and Carol Serr
Support: Reference to Fruit Jar Annual 2020 – The Guide to Collecting Fruit Jars by Jerome J. McCann
Support: Reference to Red Book #11, the Collector's Guide to Old Fruit Jars by Douglas M. Leybourne, Jr.
Join the FOHBC: The Virtual Museum is a project of the Federation of Historical Bottle Collectors (FOHBC). To become a member.