P. Latterner Mineral Water
P. Latterner
Mineral Water
Cincinnati
Peter Latterner, Cincinnati, Ohio
Light Blue-Green Aquamarine Soda
Provenance: Doug Shutler Collection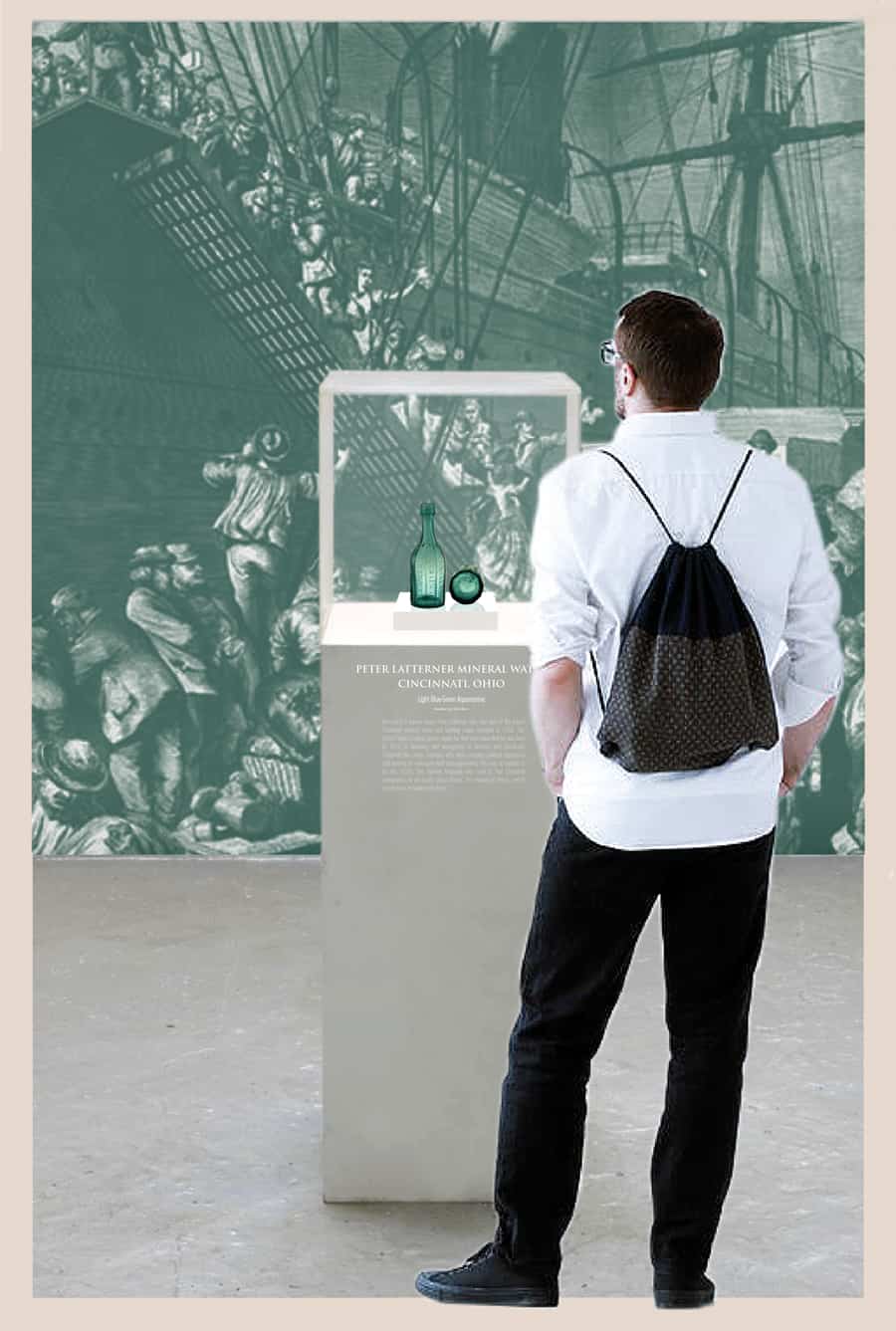 Not much is known about Peter Latterner, who was part of the robust Cincinnati mineral water and bottling scene in 1850. For that year, the United States Federal Census report notes that he was born in 1815 in Germany and immigrated to America and specifically Cincinnati, like many Germans who were escaping political oppression and looking for wide-open land and opportunity. This was so evident as by the 1850s, the German language was used in four Cincinnati newspapers, in all church school classes, for sermons at church, and in transactions at banks and stores.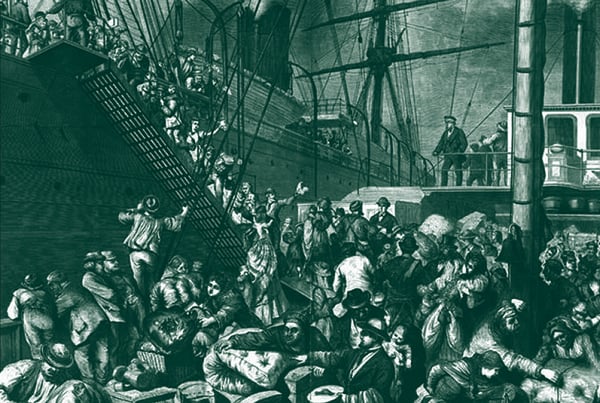 The same 1850 census report stated that Peter lived in Cincinnati, Ward 10, and his occupation was listed as a "Mineral Water Maker." Latterner was 35 years old with a wife named Margaret, ten years younger. Two children were listed, Otelia and Louisa Latterner.
A report titled Products of Industry in the 10th Ward of Cincinnati, Ohio for the year ending June 1, 1850, noted that Latterner was partnered with Anthony Ritter and had $2,000 of capital invested in real estate or personal estate. He was also employing ten hands in his business. Oddly enough, he was not listed in any of the city directories that were consulted, which is puzzling.
See the museum example of a similar A. Ritter Mineral Water Cincinnati bottle.
This 7 5/8″ tall, 10-sided cylindrical soda bottle has an embossed teardrop or bead at the top of every panel, an applied tapered collar mouth, and an improved pontil. The embossed serifed copy reads, 'P. LATTERNER' (panel 1), 'MINERAL WATER' (panel 2), and 'CINCINNATI' (panel 3), while the other seven panels are blank with no embossed copy. The rare bottles can be found in aqua and lighter shades of green and blue-green aquamarine.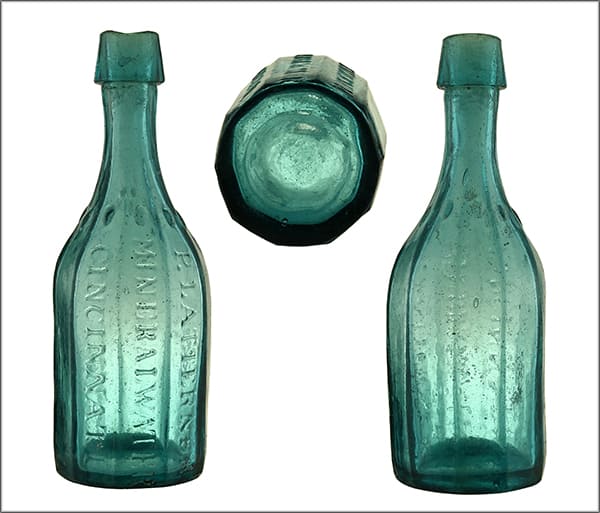 Before soft drinks, there was a significant mineral and soda water industry in the United States, populated mainly by regional manufacturers. Water quality was a considerable concern in the antebellum days of cholera epidemics. Mineral or soda water was considered safer than well or other flowing water.
The difference between "soda water" and "mineral water" was often vague during the 19th century. Soda water was generally considered flavored artificial mineral water with the purposeful addition of carbonation and various compounds and flavoring. Mineral or spring water, as it was also called, would generally be natural waters from spring sources that were typically highly mineralized with carbonates. Please visit the museum Spring & Mineral Water Gallery.
Primary Image: P. Latterner Mineral Water Cincinnati bottle imaged on location by Alan DeMaison, FOHBC Virtual Museum Midwest Studio
Support Image: From the old to the new world. German emigrants for New York embarking on a Hamburg steamer. – Courtesy of the Library of Congress Prints and Photographs Division Washington, D.C.
Support: Reference to The American Pontiled Soda Database Project, Tod von Mechow
Support: Reference to Soda & Beer Bottles of North America, Tod von Mechow
Join the FOHBC: The Virtual Museum is a project of the Federation of Historical Bottle Collectors (FOHBC). To become a member.