Harrison's Columbian Ink (master)
Harrison's Columbian Ink
Patent
Apollos W. Harrison, Philadelphia, Pennsylvania
Cerulean Blue Master Ink
Provenance: Michael George Collection, ex Dr. Charles and Jane Aprill Collection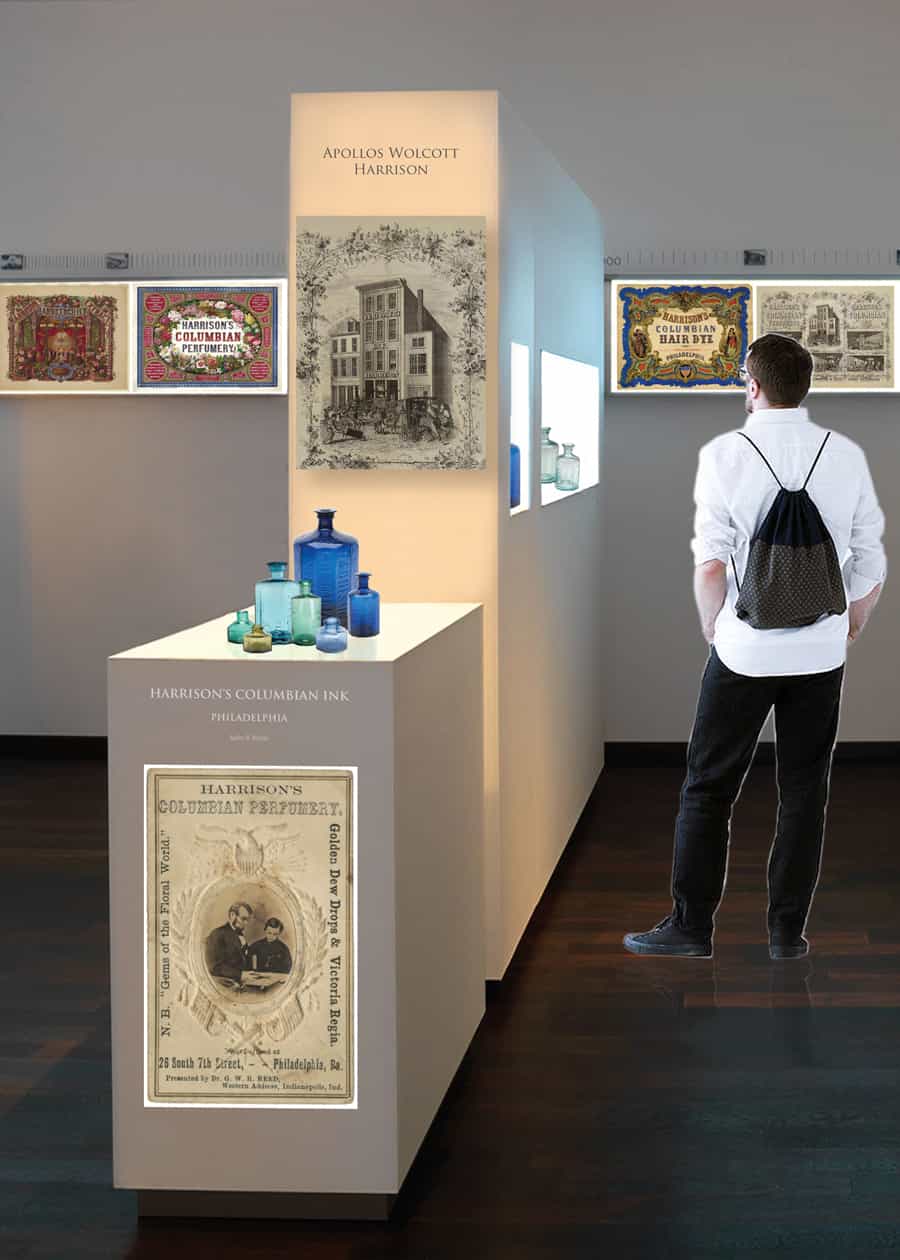 Harrison's Columbian Ink is probably the most well-known 19th-century ink, not only by ink collectors but by bottle collectors in general. A December 9, 1845 newspaper advertisement in the Public Ledger said that A. W. Harrison was selling Harrison's Columbian Ink at 8-½ South Seventh Street in Philadelphia. The advertisement went on to say, "The President's Message was written with Harrison's Columbian Ink that can never fade. Mr. Polk says, too, that it writes most beautifully. It is in use by all the Departments and both Houses of Congress." The company at that time was known as Apollos W. Harrison, Books, Maps, and Ink. Later Harrison would expand and move his operation to No. 10 South 7th. Street, Philadelphia. By the late 1850s, Harrison employed over 80 employees, including 25 traveling agents.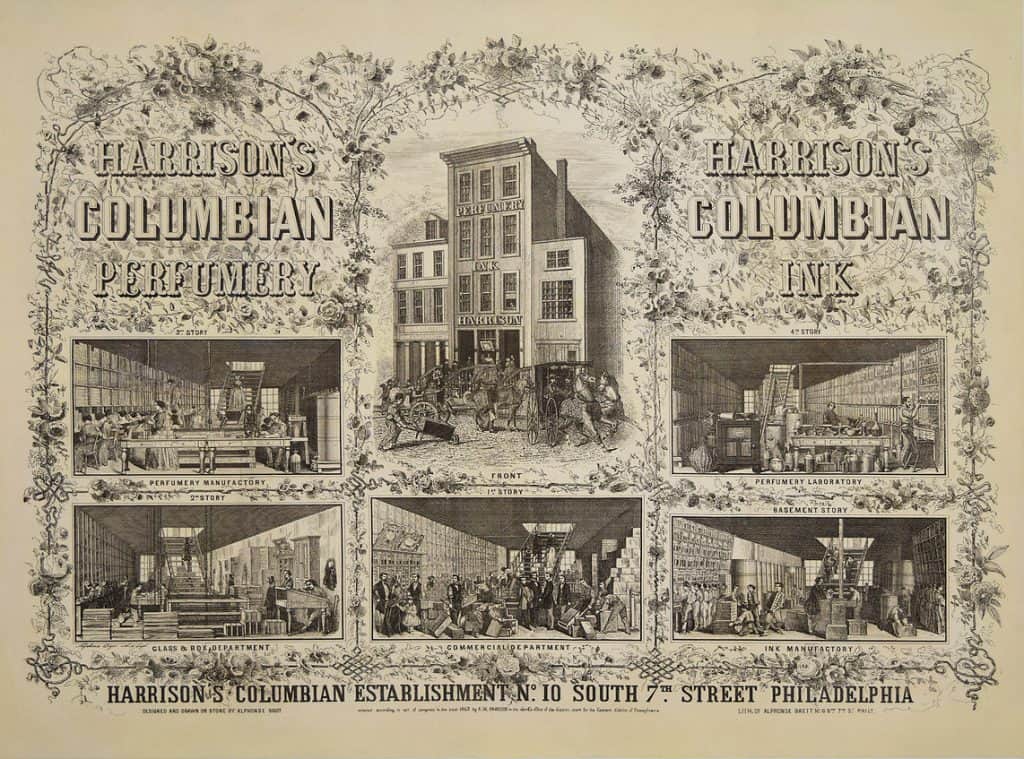 Our subject Harrison's Columbian Ink bottle is considered a master ink. The bottle is 7 inches tall, 4-1/8 inches wide, and twelve-sided. It was blown in an extremely rare, possibly unique, light to medium cerulean blue glass. There is an applied flared mouth and a pontil scar. The bottle is embossed vertically, shoulder to base, on three contiguous sides 'HARRISON'S COLUMBIAN INK' centered on three of the twelve sides. The first two lines are in a sans-serif typestyle. The word "INK' is block serifed. The word 'PATENT' is embossed horizontally on the shoulder.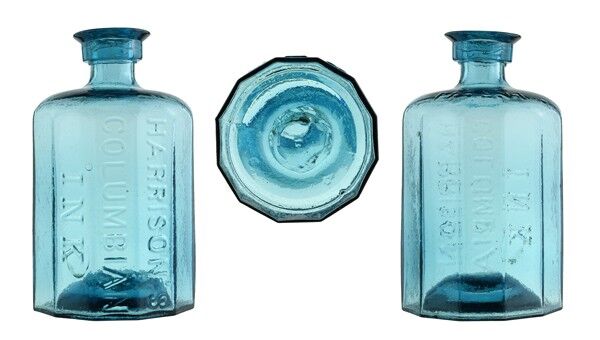 This bottle was found in Vermont decades ago by Durward Lamb who consigned it to Charles Moore who sold it to Dr. Charles Aprill in New Orleans. The new owner, and museum consignor, bought it from the Norman C. Heckler & Co. sale of the Dr. Charles Aprill collection in March 2019. The bottle had some light interior content stain, which was professionally removed. The Heckler auction image is pictured above in the rotating slides. Both Dr. Aprill and the consignor were astounded by how the bottle turned out after the light cleaning.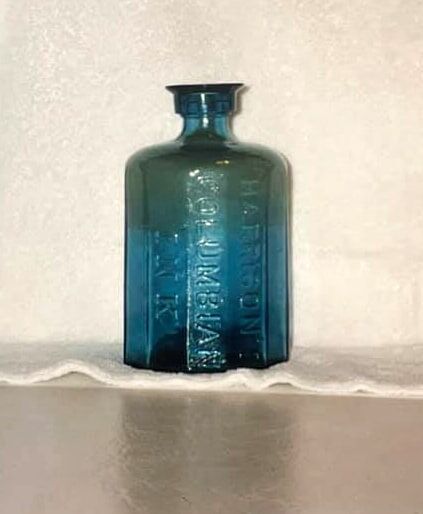 Harrison Columbian Ink bottles contained red, black, and blue ink and were as large as one gallon down to very small multi-sided and cylindrical personal inkwells, with many sizes in between. The bottles were typically found in aqua, green and blue glass. Many of the bottles were made by the Isabella Glass Works from 1841 to 1856 in New Jersey. Examples have been found across the United States and in California where they would have been brought west during the Gold Rush. The early pioneers would need ink to write letters home.
Apollos W. Harrison
Apollos Wolcott Harrison was born in Hartford, Connecticut in 1820 and received his education in New England schools. As a young man, he was noted for precocity and had a special aptitude for mathematical problems and feats of memory, both of which accomplishments he retained throughout life.
On October 4, 1848, Harrison wed Margret Louisa Belden of Hartford, Connecticut. They would have three sons and one daughter. At first, Harrison was a civil engineer and was involved with the first railroad in Connecticut. Afterward, he traveled extensively in Europe and acquired a thorough knowledge of the French and Italian languages. So proficient did he become in Italian that he was once arrested in an Italian city as a conspirator and had difficulty in convincing the authorities that he was not a native of Italy.
Apollos W. Harrison went into business in the early 1840s in Philadelphia and was very widely known as a manufacturer of perfumery, hair dye, soaps, extracts, and ink. He had an extensive trade in the South, and when the Civil War broke out it practically ruined his business, though he continued it on a smaller scale until he retired, some years after the war.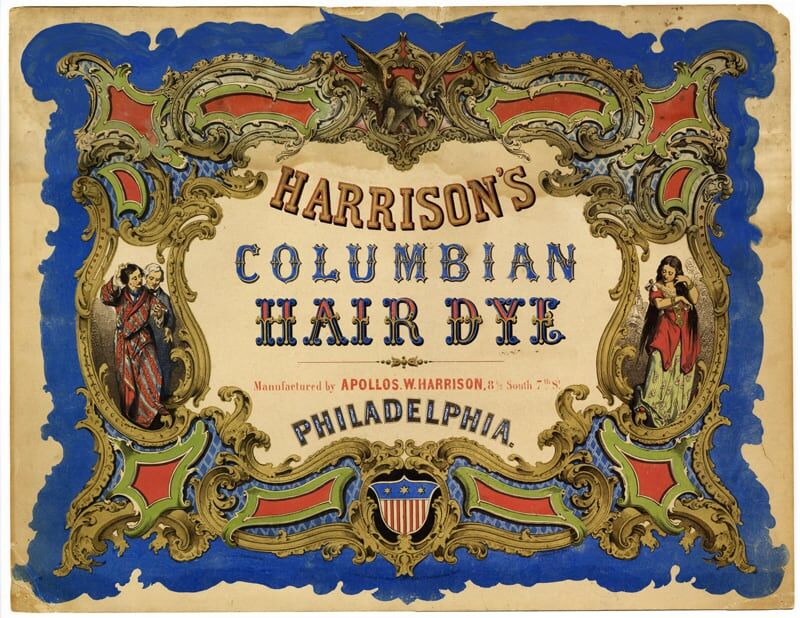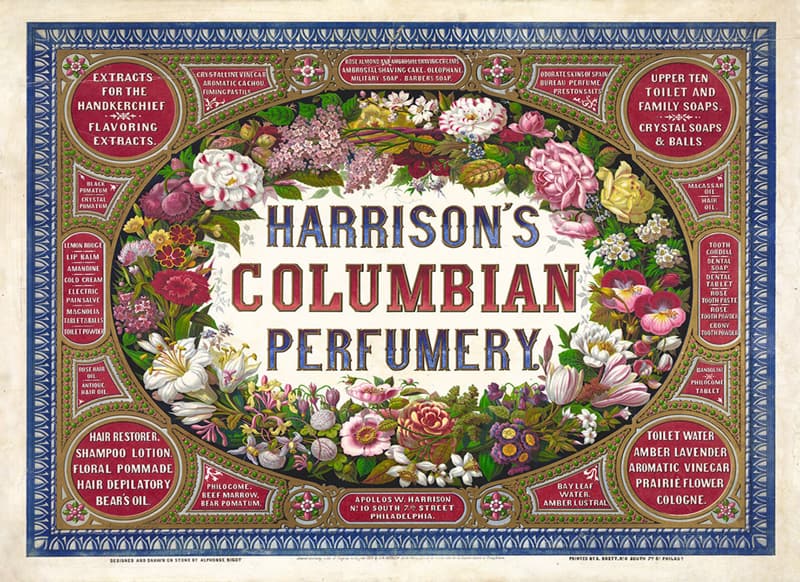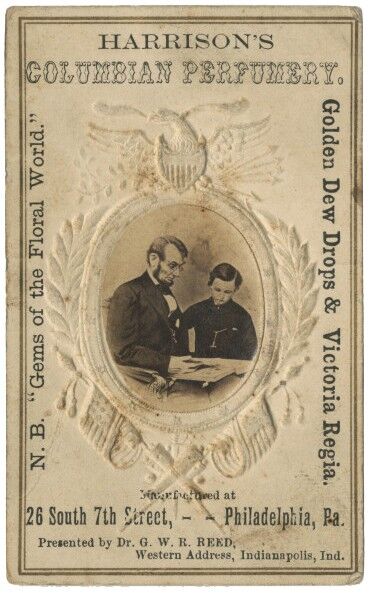 In later years, Harrison was the Secretary of the Pennsylvania Horticultural Society, which position he efficiently filled for a quarter of a century. Harrison celebrated his twenty-fifth anniversary in March 1886 and was presented with a gold-headed cane by the florists of the city.
On July 12, 1886, Harrison set off for Europe on the steamer Egypt to see his three sons who were artists in Paris and to see the lakes of Scotland. His oldest son, T. Alexander Harrison, was considered the leading American landscape and marine painter in France. One of his pictures, a large canvas showing a number of boys bathing on the beach, was a leading attraction at the Academy of Fine Arts and was burned in the fire which destroyed part of the building. His other sons were L. Birge Harrison and A. Butler Harrison. His daughter was Margaret Folsom who resided in the States.
When returning to America on the steamer Queen of the National Line, en route from Liverpool to New York, Harrison died of natural causes on August 22, 1886. Just two days before the departure at Liverpool, Harrison wrote to friends saying that he was in excellent health. He was sixty-six years old. The steamer at the time of Harrison's death was within three days of port, so he had a burial at sea. His relatives in Germantown awaited the arrival of Harrison only to find out about his death when the steamer arrived in New York.
See a 2nd museum example of a Harrison's Columbian Ink (below) in teal green from the Michael George collection.
Primary Image: Both Harrison's Columbian Ink bottles from the Michael George collection imaged on location by the FOHBC Virtual Museum Midwest studio led by Alan DeMaison.
Support: Reference to American Bottles and Flasks and Their Ancestry by Helen McKearin and Kenneth M. Wilson, Crown Publishers Inc., New York, 1978
Support: Reference to Ink Bottles and Inkwells, William F. Covill, Jr., 1971
Support: Reference to Harrison's Columbian Inks at 1857 Prices by Lucy Faulkner, Bottles and Extras, May-June 2009
Support: Reference to Let's Talk About Ink – The Other Bottles of Apollos W. Harrison by Ed & Lucy Faulkner, Bottles and Extras, Spring 2004
Support Image: Auction Lot 19: "Harrison's / Columbian / Ink" – "Patent" Master Ink Bottle, America, 1840-1860. Twelve-sided form, rich aquamarine, applied flared mouth – tubular pontil scar, ht. 6 inches. Similar to C #760 Great form and whittled glass. Fine condition. – Norman Heckler Jr. & Sr., Norman C. Heckler & Company, Auction #151
Support Image: Auction Lot 7: "Harrison's / Columbian / Ink" Master Ink Bottle, America, 1840-1860. Twelve-sided, light to medium cerulean blue, applied flared mouth – pontil scar, ht. 7 inches, dia. 4 1/8 inches; (interior upper half has content stain). Similar to C #761 Big and bold with an unusual blue color. "Patent" is embossed on the shoulder. Generally fine condition. Dr. Charles and Jane Aprill collection. – Norman Heckler Jr. & Sr., Norman C. Heckler & Company, Auction #172
Support Image: Harrison's Handkerchief Extracts, Apollos W. Harrison, No. 10 South 7th. Street, Philadelphia, designed and drawn on stone by Alphonse Bigot. Print shows a ballroom scene at a stately manor in a sylvan setting, the foreground overflowing with floral arrangements and there are two massive lampposts flanking the entrance. On the left and the right are two columns entwined with ribbons which give an alphabetical list (A-Z, from left) of the names of the essences or extracts of the essential oils offered by A. W. Harrison. Approximately 1828-1872 or 1873, Printed in color by A. Brett, No. 6 5th. 7th St., circa 1854. Creator Schussele, Christian, 1826-1879, artist. Contributor: Duval, Peter S., 1804 or 5-1886, printer. Philadelphia – Library of Congress
Support Image: Harrison's Columbian Perfumery. Manufactured at 26 South 7th Street, Philadelphia, Pa. Presented by Dr. G. W. R. Reed, Western Address, Indianapolis, Ind. circa 1864. Abraham Lincoln, bearded, seated, head and torso, wearing glasses, holding a book in lap, with Tad, standing and leaning over a book, head, and torso; photograph affixed within oval embossed frame featuring flags and eagle over a shield, advertising card for Harrison's Columbian Perfumery, Philadelphia, Pennsylvania Creator: Berger, Anthony – The Lincoln Financial Foundation Collection
Support Image: Harrison's Columbian Hair Dye. Advertisement for the Philadelphia perfumer and ink manufacturer containing an ornate frame comprised of vignettes, pictorial details, and ornaments surrounding ornamented text. Vignettes depict patriotic symbols of the American eagle and U.S. shield and two scenes. The scene on the left shows a gentleman being attended to by his valet. The gentleman has wavy, ear-length, dark hair and wears a blue and red patterned dressing gown. The valet, in a grey suit, looks at a bottle in his gentleman's left hand. The gentleman scratches his head with his right hand. The scene in the right shows a woman, looking down, pulling her fingers through her long dark hair that rests over her shoulders past her waist. She wears a peasant-like dress with a red bodice and a green-striped skirt with a paisley pattern. The border also contains scroll-like pictorial details, geometric-shaped ornaments, and pattern backgrounds. A thick, blue block of color frames the border like an outline. – The Library Company of Philadelphia
Support Image: caption: Same bottle from 1995 when it was found by Durward Lamb. – photo provided by Jeff Noordsy.
Join the FOHBC: The Virtual Museum is a project of the Federation of Historical Bottle Collectors (FOHBC). To become a member.