National 1876 Jar
National 1876 Jar
Aquamarine ¼ Pint
Provenance: Jerry McCann Collection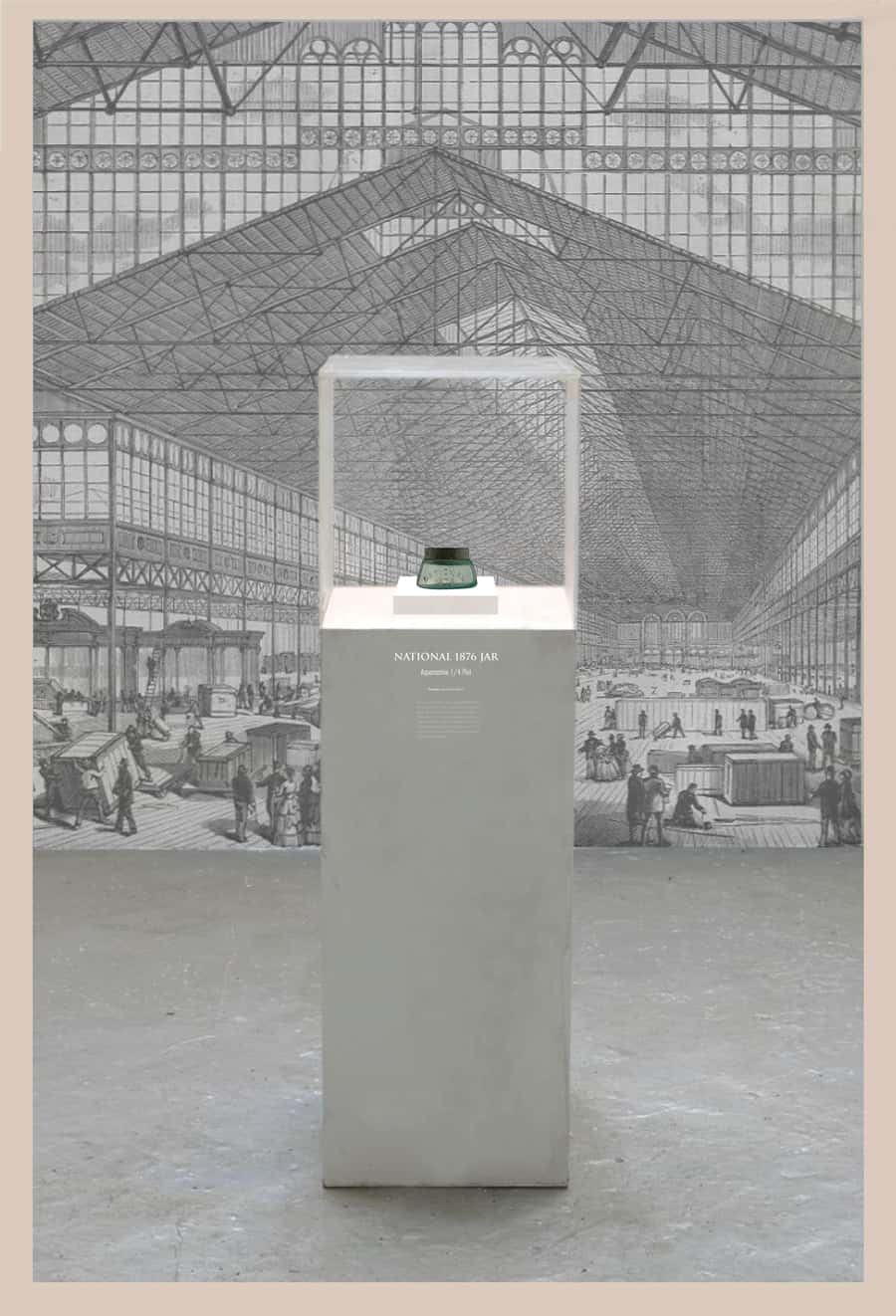 Here is a remarkable little jar that is embossed 'NATIONAL 1876.' It is thought that the jar was a promotional item or salesman sample sold or given away at the Centennial Exposition in Philadelphia in 1876. The Centennial International Exhibition was the first official World's Fair in the United States. It was held in Philadelphia, Pennsylvania, from May 10 to November 10, 1876, to celebrate the 100th anniversary of the signing of the Declaration of Independence in Philadelphia.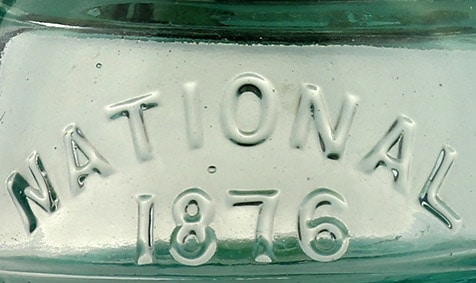 The jar is hand blown with a ground lip and could contain five ounces to shoulder or six ounces filled-up. The closure has a shoulder seal with a metal cap with three indentations pressed into the side to engage three curved lugs on the jar's neck
The patentee was David E. Stevens of Newark, Ohio. The maker is uncertain but may have been made circa 1876-1878 by Newark, Ohio's Newark Star Glass Works. A Newark Star Glass Works letter dated January 2, 1878, was signed by Stevens, Smith & Atkinson, who appear to have been proprietors of the works at that time. Mr. Stevens had also been a member of the firm of Shields, King & Company. This firm owned the works from 1873-1877 and made the "Stevens Tin Top" (SFJR #1235) and "Western Pride"(SFJR #1371) jars both to Stevens' patents. Also, see SFJR #818 for a ghosted jar made from these molds and SFJR #409.5 for a related jar. Variations "a" and "b" could be salesman samples.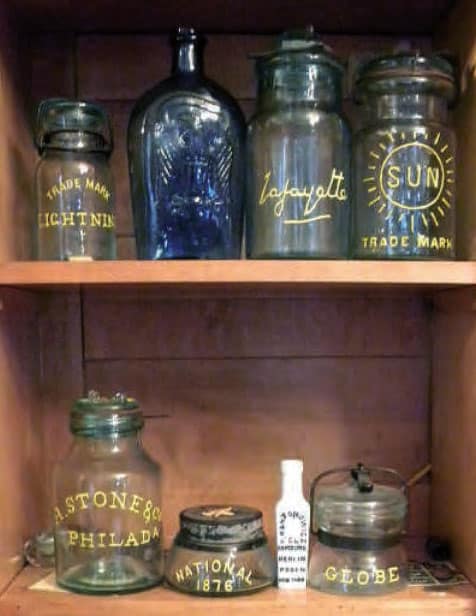 Primary Image: National 1876 Jar imaged on location by the FOHBC Virtual Museum midwest studio led by Alan DeMaison.
Support: Reference to Fruit Jar Annual 2020 – The Guide to Collecting Fruit Jars by Jerome J. McCann
Support: Reference to Standard Fruit Jar Reference by Dick Roller.
Read: Reference to Legends of the Jar in Bottles and Extras, May-June 2012, Jim O'Conner Profile by Bruce W. Schank
Support: Reference to Red Book #11, the Collector's Guide to Old Fruit Jars by Douglas M. Leybourne, Jr.