Mason's Patent Nov. 30th 1858 – Black Glass
Mason's Patent Nov. 30th 1858
"Black Glass Mason"

Hemingray Glass Co.
Olive Black Quart
Provenance: Patricia Sprang Collection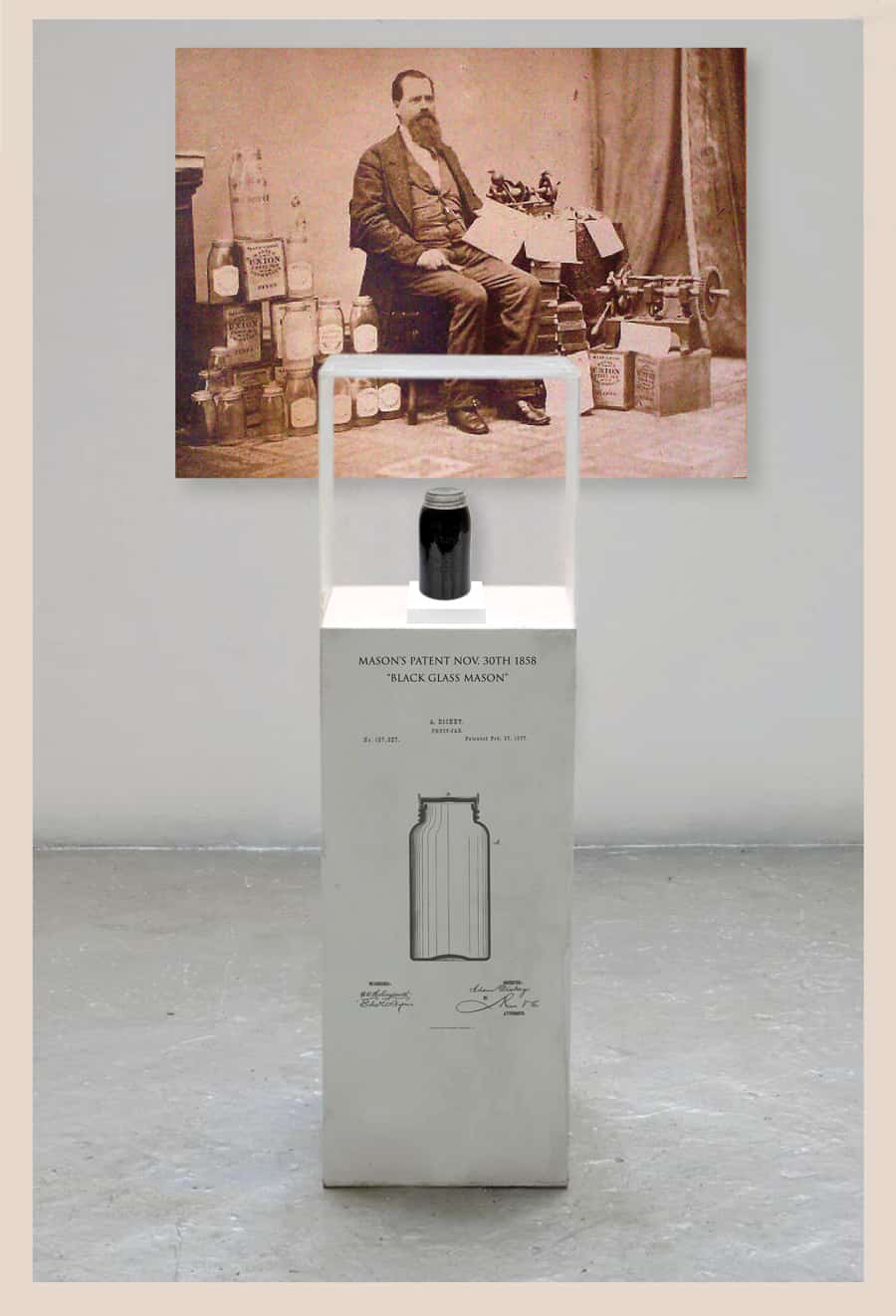 Mason jars were named after John Landis Mason who invented his molded glass jar for home canning to preserve food. Mason was living in New York when he conceived the idea of preserving the freshness of the fruits and vegetables he and his father once raised. Our museum example of a Mason's Patent Nov. 30th 1858 jar is striking because of its glass color which is almost black.
See other Mason's Patent 1858 jars in the Virtual Museum.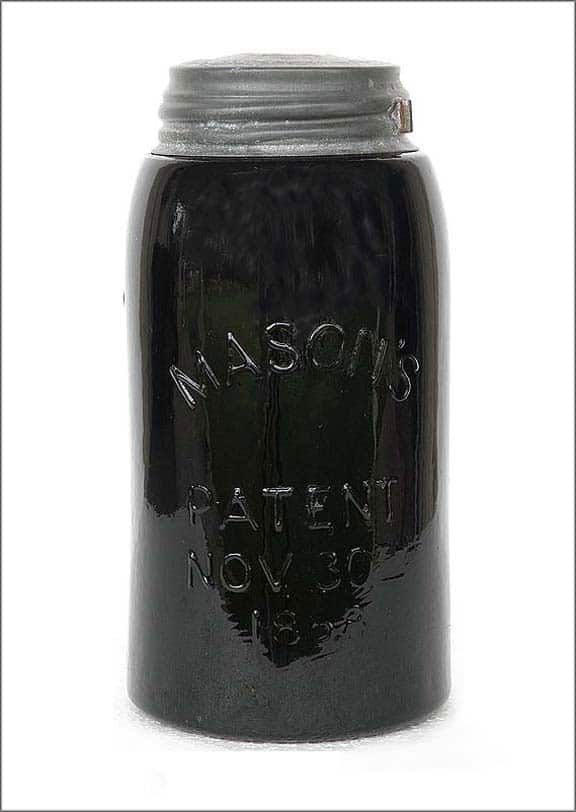 By making the jars of black or dark-colored glass, it will be seen that the color and flavor of the fruit are completely preserved, and while the jar possesses the quality of resisting the action of the acids, it is also free from the injurious effects of light, thus securing all the advantages of tin, earthenware, and glass, as heretofore used, with none of their disadvantages.

Adam Dickey
This jar was made in 1877 by the Hemingray Glass Co. That year, Adam Dickey of Middletown, Ohio obtained a patent for black glass to be used in preserving fruit under the premise of allegedly preventing discoloration of the produce. The idea was not successful in the market, as evidenced by the very few examples of black glass fruit jars in existence.

Primary Image: "Black Glass Mason" jar imaged on location by the FOHBC Virtual Museum midwest studio led by Alan DeMaison.
Support: Reference to Fruit Jar Annual 2020 – The Guide to Collecting Fruit Jars by Jerome J. McCann
Support Images: Auction Lot 7937: Black Glass Mason's Patent Nov 30th 1858, Olive black. Early K&T logo zinc cap. Shiny glass with some fine surface swirls for character. Typical chipping around the ground mouth is shown. Strong embossing. The base has embossed "14." Made in 1877 by the Hemingray Glass Co. In that year Adam Dickey of Middletown, Ohio obtained a patent for black glass to be used in preserving fruit under the premise of allegedly preventing discoloration of the produce. The idea was not successful in the market, as evidenced by the very few examples of black glass fruit jars in existence. Rare – Greg Spurgeon, North American Glass