The museum doors are open! The FOHBC Virtual Museum will have a soft opening to bring in the New Year. What a nice way for us antique bottle collectors, our membership and the FOHBC to start 2020.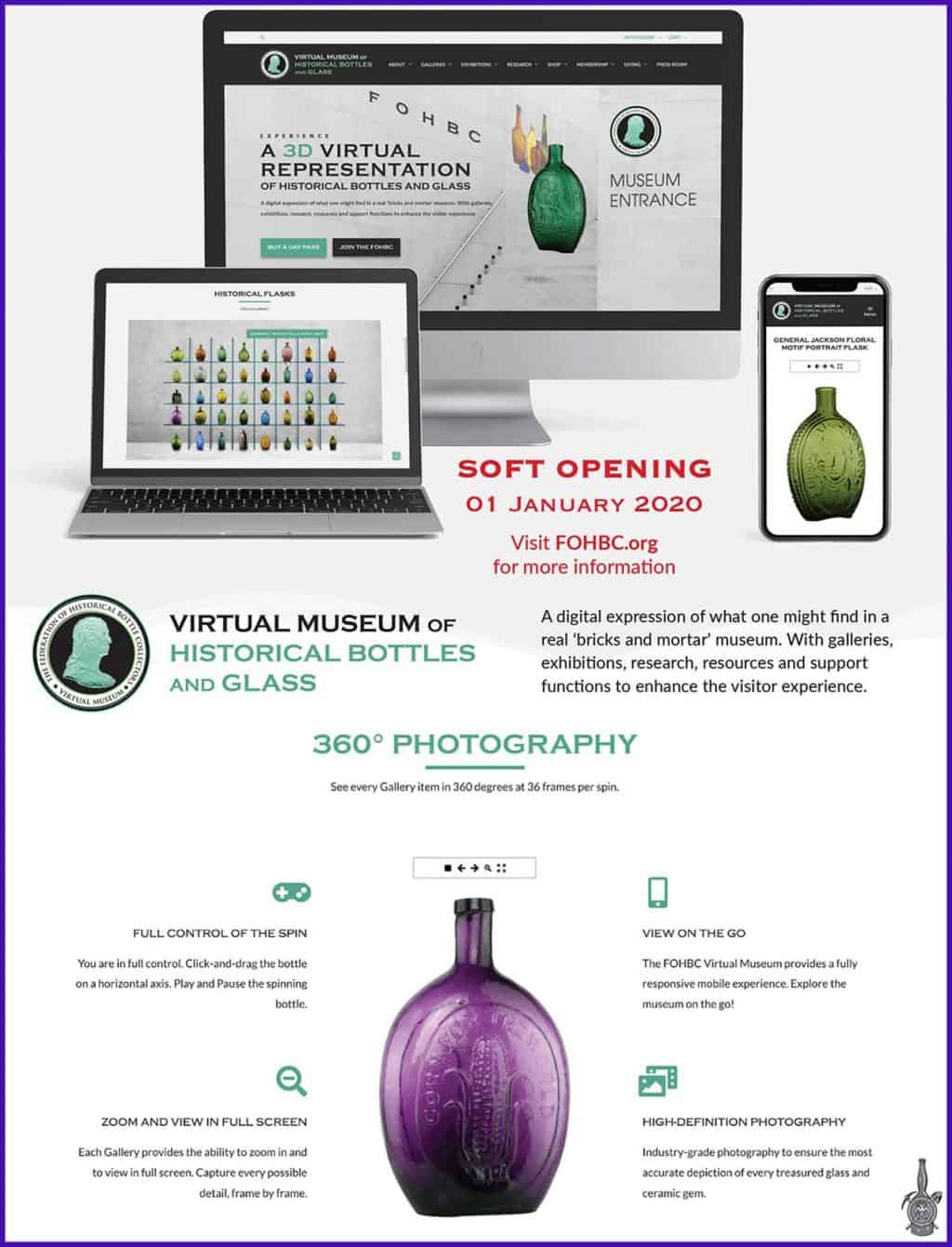 First of all, we need to build buzz. Imagine 30 people attend our soft launch and love it. These people will tell their friends, who tell their friends. Slowly but surely, 30 people who know about our Museum becomes sixty. Sixty becomes one hundred and twenty. One hundred and twenty becomes two hundred and forty. Buzz builds, and on the grand opening day we may have a queue of visitors at our digital doors! This is the power of a successful soft launch.
Secondly, this will prepare our museum team with operational action that will test our skills, and we can assess what we need to do to improve. A soft opening gives us a chance to tweak the logistics and working mechanics of our Museum.
We also want to get feedback early. A soft launch is an ideal time to obtain constructive feedback from our guests. We will ask them what they thought about our concept, galleries, and service. With timely adjustments, we can improve the experience before our Museum grand opening!
This will also help boost FOHBC and Museum revenue. Many visitors who enjoyed the Museum experience may return later, and we're also likely get several new visitors through word of mouth advertising – all of which leads to more revenue and profits.
So, please visit our Museum. Take us for a test drive and get back to us with your comments and bottles you might like to see. Eventually, this will be a full Museum with Public Space, Galleries, Special Exhibitions, Hall of Recognition for donors, Gift Shop, Research Library and so much more. Thank you for your patience and we'll see you soon!