Mauritz – Widfors
Mauritz – Widfors

Stockholm, Sweden
Light Honey Amber Target Ball
Provenance: Ex: Ralph Finch Collection, American Glass Gallery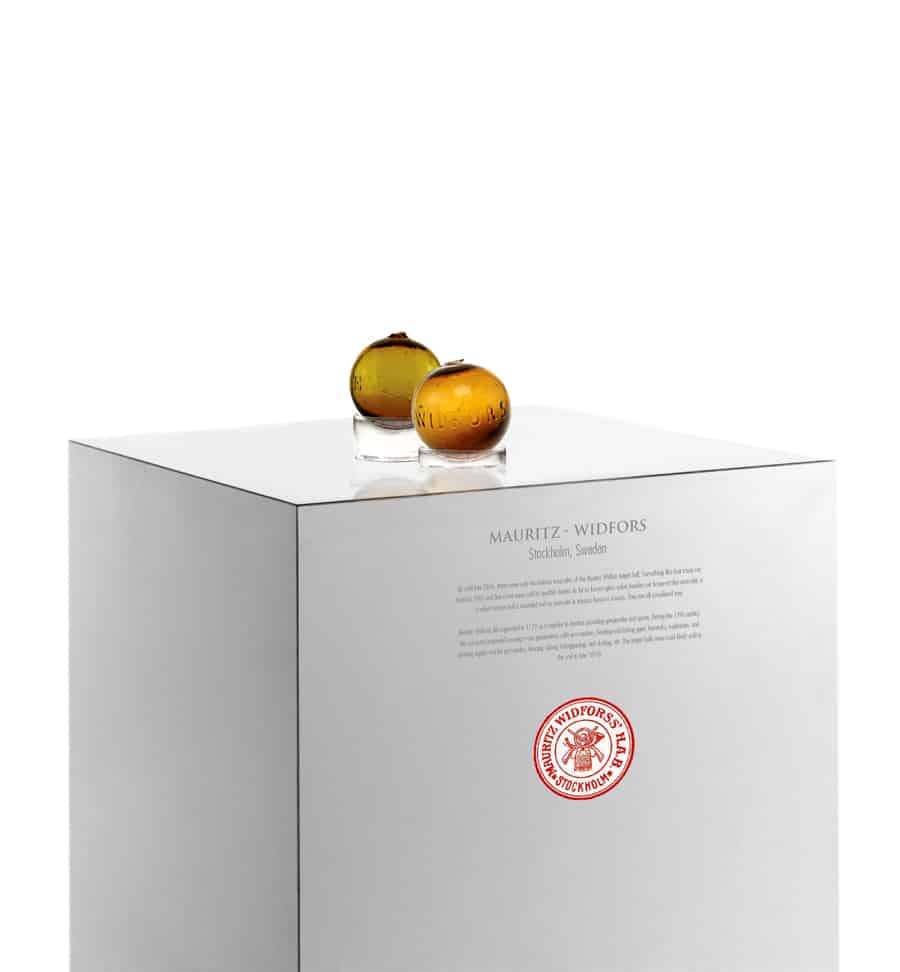 Here is a beautiful light honey-amber target ball that is simply embossed 'MAURITZ' on one side, and 'WIDFORS' on the other. The glass ball was made from a two-piece mold with a plain finish glass meaning with no other patterned or geometric embossing. The target ball is 2-5/8″ in diameter with a rough sheared mouth. It was made in Stockholm, Sweden.
Other Swedish target balls include the Sandviks Glasbr Hofmantorp, the G. A. Bastman, and the A. TH. Nyberg Goteborg from the Swedish seaport of Goteborg. We have examples of the Bastman and the Goteborg target balls in the museum.
Up until late 2006, there were only two known examples of the Mauritz Widfors target ball. Something like four more surfaced in 2007 and five more were sold by another dealer. As far as known glass colors besides our honey-amber example, a medium amber ball is recorded and an example in tobacco brown is known. They are all considered rare.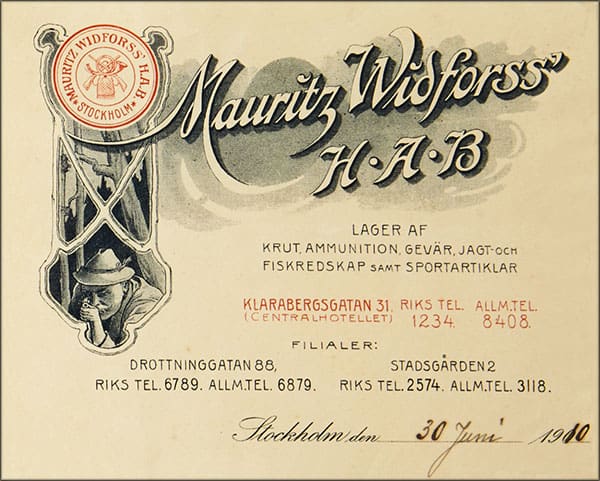 Mauritz Widforss AB originated in 1729 as a supplier to hunters providing gunpowder and spices. During the 19th century, the company expanded serving many generations with ammunition, hunting and fishing gear, fireworks, explosives, and sporting equipment for gymnastics, fencing, skiing, tobogganing, and skating, etc. The target balls were most likely sold in the mid to late 1870s.
If you move forward a century, in 1968, Erling Persson, who since the late 1940s, sold women's clothing under the corporate name of "Her," bought the right to use the name Mauritz and thus it is Mauritz Widfors's first name that lives on in the name of the global clothing giant, Hennes & Mauritz and later H&M.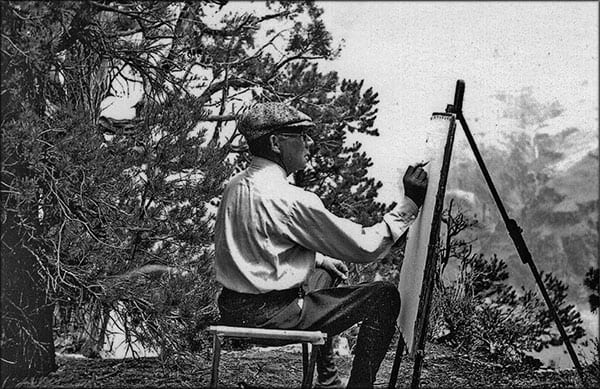 As an aside, Mauritz's son Gunnar Widforss was a landscape painter and was successful in the United States, where a mountain peak in the Grand Canyon is named after him – Widforss Point.
Primary Image: The Mauritz – Widfors target ball imaged on location by Alan DeMaison, FOHBC Virtual Museum Midwest Studio
Support: Auction Lot 788: "MAURITZ – WIDFORS" Target Ball, Sweden, 1875 – 1900. Beautiful, light honey amber, 2-piece mold, rough sheared mouth, dia. 2 5/8", perfect. A very pretty target ball, nice light color, and with plenty of small bubbles throughout. Very rare, believed to be perhaps a dozen or so examples known. – The Ralph Finch Collection of Target Balls, Traps and Shooting Ephemera, An Absentee Auction in Six Parts – 2017-2019, John Pastor, American Glass Gallery
Join the FOHBC: The Virtual Museum is a project of the Federation of Historical Bottle Collectors (FOHBC). To become a member.