C.G. Purdy's Bulls E(ye)
C. G. Purdy's BULLS_E(YE)
(small star) Pat'd App'd For (small star)

American
Golden Amber Target Ball
Provenance: Ex: Ralph Finch Collection, American Glass Gallery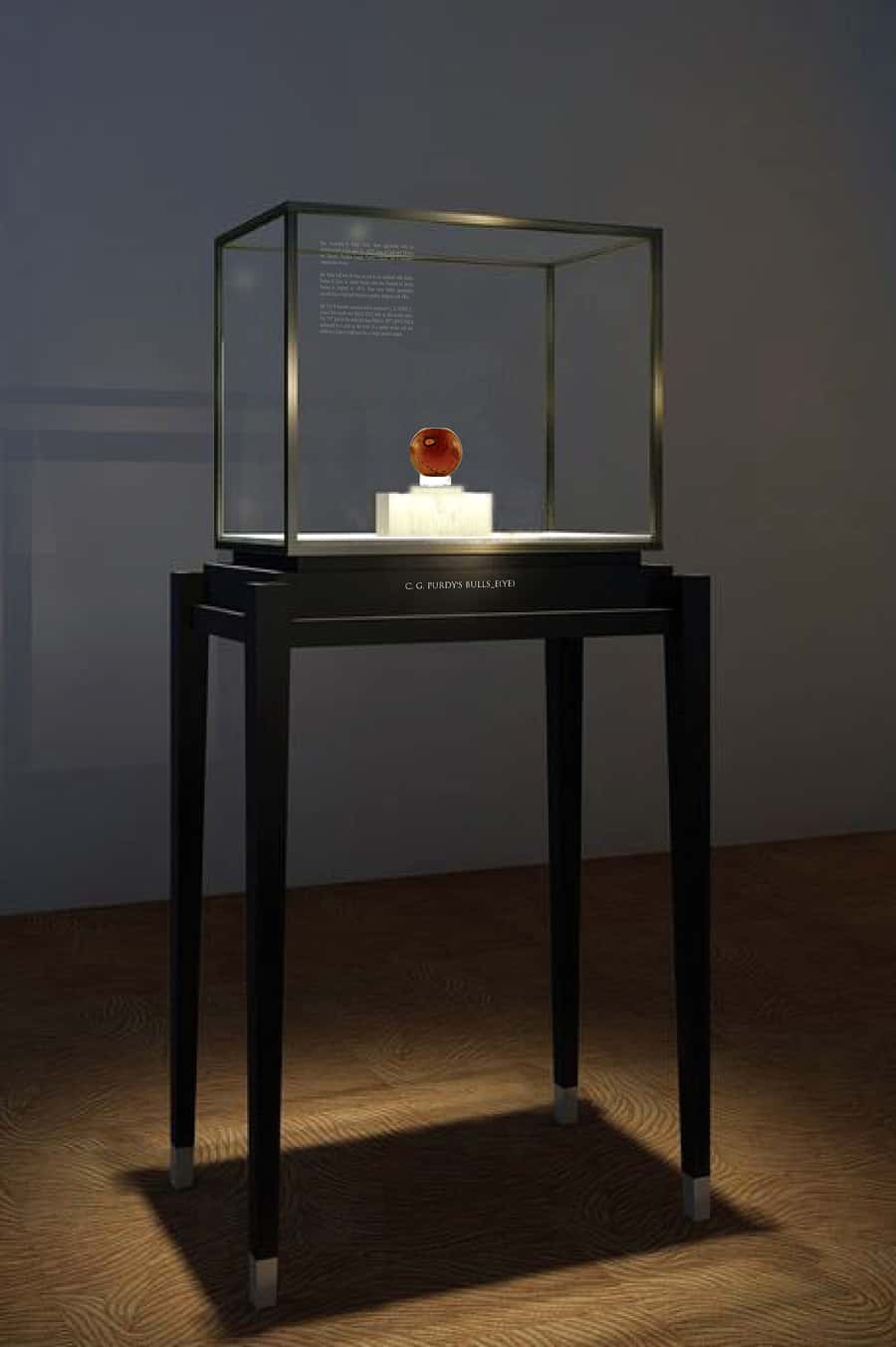 In architecture, you might be familiar with "bulls eye" glass window panes. Here is a rather unusual, exciting, and mysterious target ball referencing a "bulls eye" where only two exist. We do not know who C. G. Purdy was or why he applied for a patent for his amber ball embossed 'C. G. PURDY'S BULLS (EYE).' Our only clue is that the ball has similar characteristics to the Sure Break Target Ball group.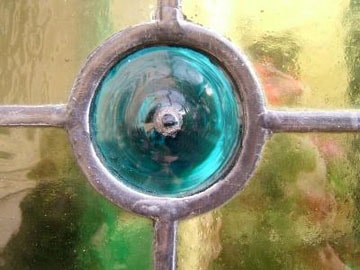 Also, according to Ralph Finch, there apparently was an advertisement in the April 24, 1879 issue of Field and Stream for "Alford's Practice Target, Purdys Patent" for a wooden, catapult-like device.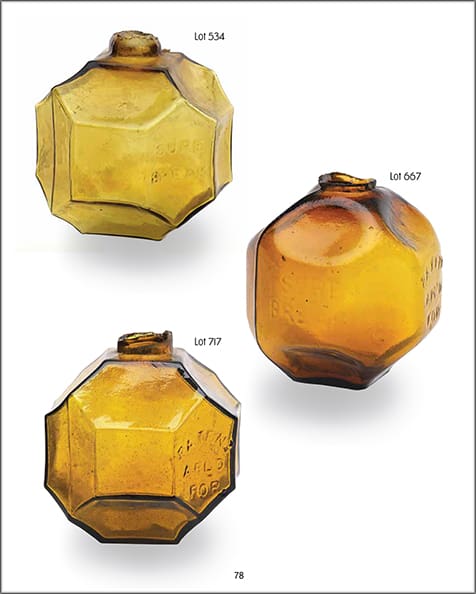 Our Purdy ball and its trap are not to be confused with James Purdey & Sons, or simply Purdey who was founded by James Purdey in England in 1814. They were British gunmakers specializing in high-end bespoke sporting shotguns and rifles.
Our 2-5/8″ diameter museum ball is embossed 'C. G. PURDY'S', around the mouth, and 'BULLS (EY)E' with six flat circular sides. The "EY" part of the mold has been filled in. 'PAT'T APP'D FOR' is embossed in a circle on the base. It is golden amber and was made in a 3-piece mold and has a rough sheared mouth.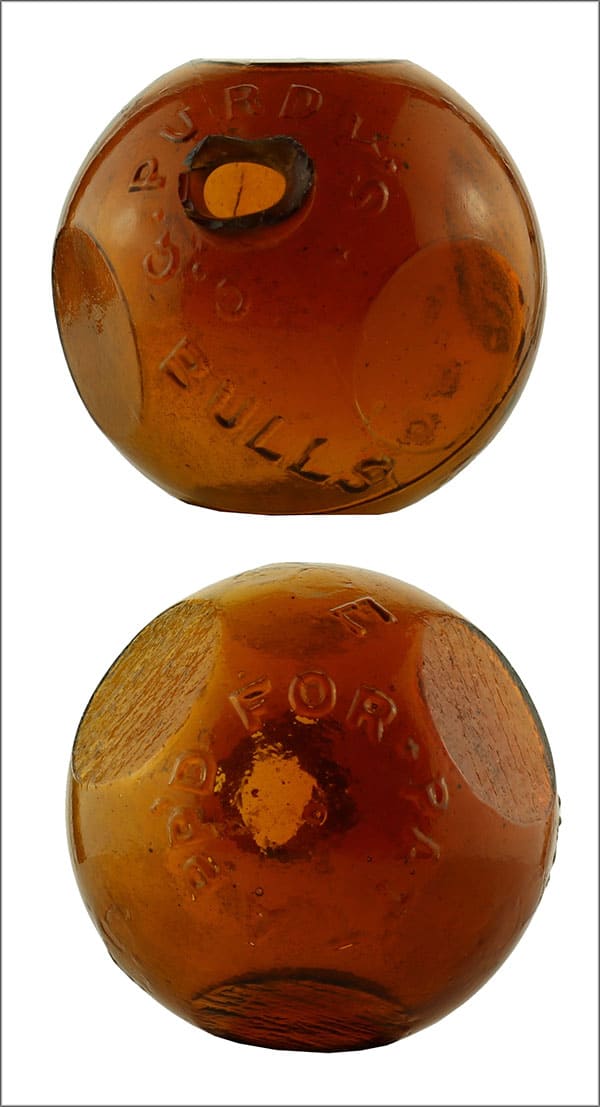 Primary Image: C. G. Purdy's Bills_E(ye) target ball imaged on location by the FOHBC Virtual Museum midwest studio led by Alan DeMaison.
Support Primary Image: Auction Lot 795: "C. G. PURDY'S" (small star) – "BULLS __E" – "PAT'T APP'D FOR" (small star), Target Ball, America, 1875 – 1900. Golden amber, 3-piece mold, (6), flat circular panels, rough sheared mouth, dia. 2 5/8", near mint; (some patchy light interior residue; a thin separation in the glass in the neck, in-making, and not damage). Extremely rare and desirable, one of only two known examples. In addition, it is one of only two multi-sided target balls, the other being the "SURE BREAK" balls. – The Ralph Finch Collection of Target Balls, Traps and Shooting Ephemera, An Absentee Auction in Six Parts – 2017-2019, John Pastor and American Glass Gallery
Support: Reference to the American Glass Gallery, The Ralph Finch Collection of Target Balls, Traps and Shooting Ephemera, An Absentee Auction in Six Parts – 2017-2019