Universal Fire Extinguisher
Universal Fire Extinguisher
John D. Warren & Co. Chemical Works
Worcester, Mass, U.S.A.

John Dicks Warren, Worcester, Massachusetts
Amber Glass Container
Provenance: Jack Fortmeyer Collection
Here is an extremely rare example of American glassware used for extinguishing fires. Orange amber in coloration, the jar or container is cylindrical in form with a flared ring mouth. There are pronounced vertical and horizontal embossed ribs that form a recessed horizontal paper label space. Embossed above this area is 'UNIVERSAL FIRE EXTINGUISHER'. Below the label area is embossed 'JOHN D. WARREN & CO. CHEMICAL WORKS' and 'WORCESTER, MASS, U.S.A'. Tall vertical embossed rib rectangles encircle the piece.
After testing in 1885, John D. Warren announced his new Universal Fire Extinguishing Compound. He said that it was "Superior to All" and the most "Practical, Simple, and Effective Chemical Fire Extinguisher Ever Introduced to the Public."

John Dicks Warren was born in Chelsea, Massachusetts around 1865 and spend a good part of his life living with his father and mother at 42 Harvard Street in Worcester, Mass. His first sales job of record was for selling blacking when he was 19 years old. At the same time his father, Alfred D. Warren, ran a thread business called Fiberlene Collar Company.
John D. would marry Anna M. Sly on October 16, 1885, so that year was big for him. A new business selling his Universal fire extinguisher and a new wife.
John D. Warren said his Universal Fire Extinguisher compound came in a powdered, crystalized form and was "Ten Times Cheaper than Any Fire Grenade or other Appliances." Most fire grenades were carbon tetrachloride (CTC) extinguishers. They consisted of a glass sphere or object filled with CTC, that was intended to be hurled at the base of a fire (early ones used salt-water, but CTC was more effective).
Warren would sell his product up until 1891 as he had 'fire extinguishers' next to his name in the 1891 Worcester, Mass. City Directory. His company was called John D. Warren & Co. Chemical Works which is embossed on the bottom of the face of his glass container.
Business must not have been up to expectations as John D. and his father moved on to selling novelties out of their house through the balance of the 1890s. John D. would die on August 10, 1910.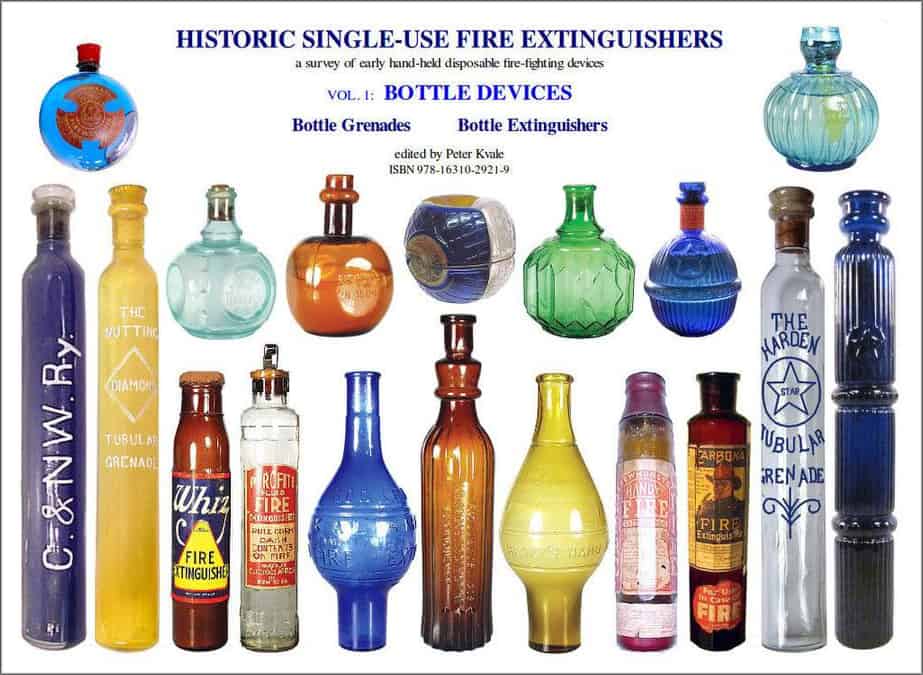 Primary Image: Universal Fire Extinguisher imaged on location by the FOHBC Virtual Museum midwest studio led by Alan DeMaison.
Support: Historic Single-Use Fire Extinguishers, Vol. 1, Bottle Devices, Peter Kvale