Buffalo Old Bourbon
Buffalo Old Bourbon
(Embossed Buffalo)
Geo. E. Dierssen & Co.
Sacramento, Cal.
George E. Dierssen, Sacramento, California

Amber Fifth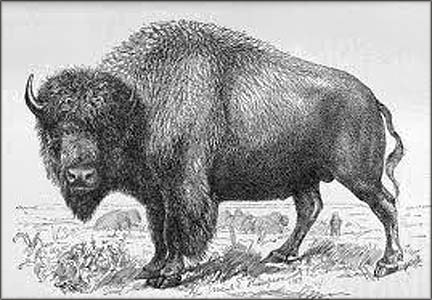 What a great pictorial bottle. It is always nice to see a strong image embossed on glass. This bottle is a perfect example showing an American buffalo or bison which is a symbol of provision, abundance, and prosperity. Of course, the buffalo is also a symbol of young America and specifically our growth in the west.
Buffalo Old Bourbon was put out by George Ernest Augusta Dierssen in Sacramento, California. Dierssen was born in Germany on July 31, 1863, and arrived in America in 1877 or so. His wife was named Edith Ernst from Sacramento and they were married in 1889. He was a well-known wholesale liquor merchant who had many friends and other civic affiliations.
George Dierssen first appears in Sacramento directories in the mid-1880s working with his older brother, Diedrich Dierssen at Ninth and L Streets in the grocery business which was started by Diedrich in the mid-1870s on the northwest corner of 12th and O Streets. A few years later he bought out his brother's interest and for a few years, ran the grocery business alone. In 1889, he sold the grocery business to his wife's brothers and opened a wholesale liquor house on J Street. His name was now prominent and bold in directories.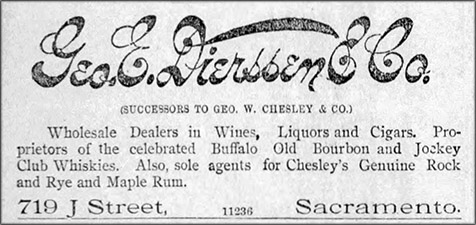 Soon after, W. H. Jones joined him as a partner and they took over the business of Geo. W. Chesley & Co. in late 1892 and the company name was changed to Geo E. Dierssen & Co., now located at 719 J Street. Their trademark was a buffalo jumping over a barrel of Buffalo Old Bourbon, their signature brand.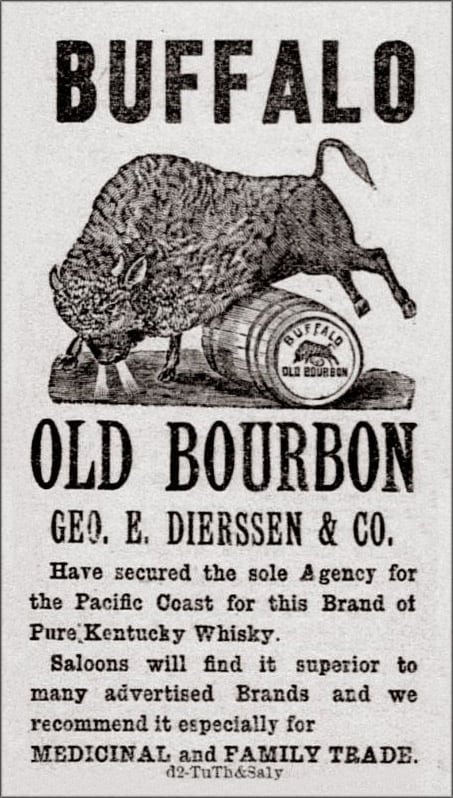 The bottle occurs in both amber and clear glass and is pretty hard to come by. The amber bottles have a tooled top while the clear ones come in both applied tops and tooled tops. Other brands under the Dierssen flag were Golden Thistle, Gold Medal, Woodward Old Bourbon, Jockey Club, Silver Star, Chesley's Rock and Rye, and Maple Rum.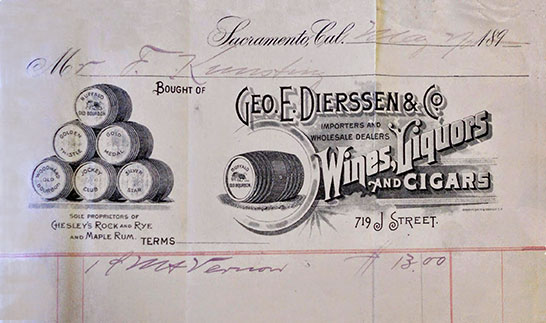 In 1896, we still see Dierssen in the wholesale liquor business and would see him in business up until 1908 when he died suddenly on February 11 of that year at his home.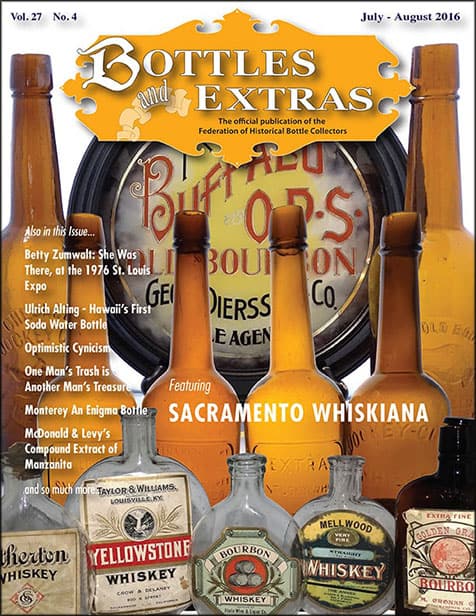 Read: Sacramento Whiskiana by Steve Abbott
Support: Reference to Whiskey Bottles of the Old West by John L. Thomas, 2002
Support: Reference to Western Whiskey Gazette, Bruce Silva
Read: Sacramento Shot Glasses by Steve Abbott
Read: Snow Flake Whiskey, What's in a Name by Steve Abbott