The A.P. Hotaling Co. of P.S.
The A. P. Hotaling Co.
of P. S.
Sole Agents

A. P. Hotaling Company, Puget Sound, Seattle, Washington Territory

Anson P. Hotaling, San Francisco, California

Red Amber Fifth
Provenance: Richard T. Siri Collection
The A.P. Hotaling Co. of P.S. Sole Agents is an applied top, slug plate bottle that occurs in shades of amber. It was made from 1883 to 1885 or so. P. S. stands for Puget Sound.
A. P. HOTALING & CO.
Anson P. Hotaling was born in New Baltimore, New York on February 28, 1827. His ancestors from Holland came to America and settled in Manhattan Island. As a young man, he would head west in search of gold. In 1854, after a short stint mining gold, Hotaling became a clerk in a wholesale liquor store. He took over the store in 1856 and renamed it A. P. Hotaling & Co.
In 1866, Anson Hotaling became the exclusive west coast agent for J. H. Cutter Whiskey. At some point, he would open branches in Oregon and Washington Territory, and even Australia. See the museum example of The "Kangaroo Whiskey." He would die on February 19, 1900, leaving A. P. Hotaling & Co., now the largest most luxurious warehouse in San Francisco, to his sons Richard and Fred.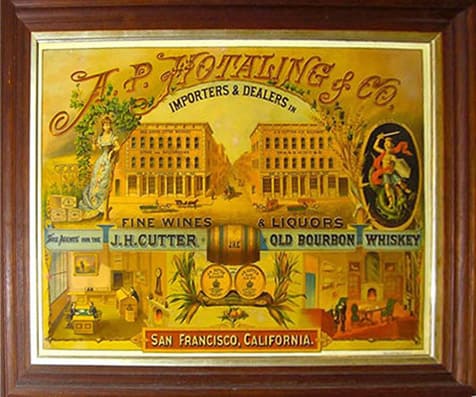 HOTALING – PORTLAND
The exact dates for Hotaling's business interests in Oregon and Washington have been difficult to pin down. The legal structure of the Hotaling companies is very confusing, to say the least. It is apparent that Hotaling operated at least two liquor businesses that were separated from his San Francisco company. At issue with researchers is the often incorrect naming of the companies in newspapers and other sources. Branch Hotaling outlets were operated in Boise, Idaho, and Spokane, Washington that have not been investigated though they produced no known bottles. The proper names of Hotaling's businesses were not clear to early newspaper writers as well, which confuses research. Portland, Oregon, was the earliest northwest town where Hotaling established a store.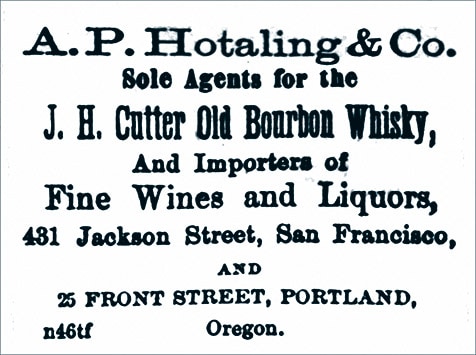 Newspaper and directory listings imply a start date of at least July 1873 to about 1883. In 1883, the Portland branch business was incorporated, with the new naming style of "The A.P. Hotaling Co.", lasting until 1894, when it was purchased by Rothchild Bros. of Portland. Therefore, the Hotaling bottles from Oregon would be embossed as "A.P. Hotaling & Co." from 1873 to 1883. Those embossed "A.P. Hotaling Co." would be made from 1883 to 1894. It is currently not possible to determine exactly when bottles were blown within each of the date ranges and can only be assumed that the applied top specimens were made prior to those with tooled tops.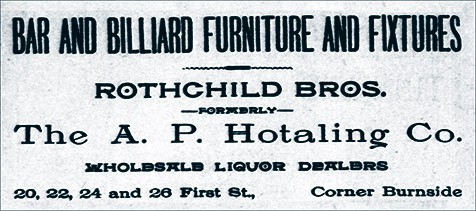 HOTALING – SEATTLE
The Seattle branch of Hotaling was a separate legal entity from that of the Portland operations. The A.P. Hotaling Co. of Puget Sound began as an incorporated company and is first noted in Washington newspapers in August 1883. John C. Nixon played a major role in this "branch" of the Hotaling liquor empire.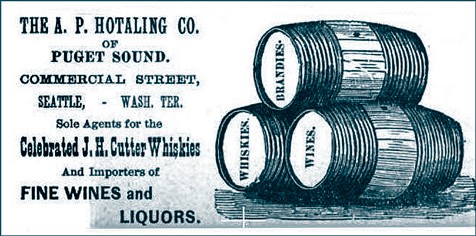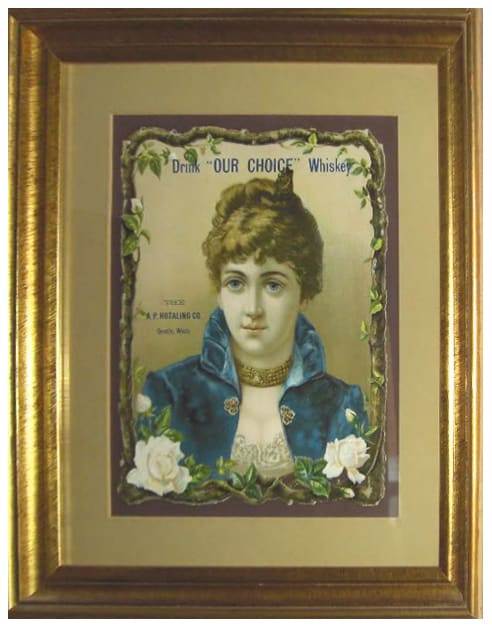 Homer L. Algar and John Cleaver Nixon established the Grotto Saloon in Seattle in 1875. Nixon was born in Cumberland County, New Jersey, on July 12, 1846. He served in the Civil War and in 1874 he arrived in Seattle.
The partnership of Algar & Nixon was dissolved on March 1, 1878. Homer sold out to his brother, Frank C. Algar, who then continued in partnership with John C. Nixon. Algar then sold out to Nixon in 1878 who continued the Grotto Saloon until August 1882 when he sold out to E. K. Cowles. Nixon then became the wholesale agent for A.P. Hotaling & Co. of San Francisco, operating as J.C. Nixon & Co.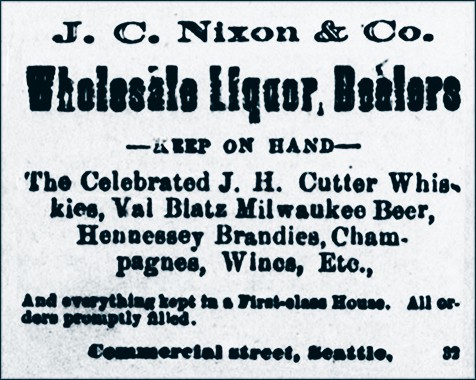 About January 1883, A.P. Hotaling created a joint-stock company in Seattle with Hotaling keeping half and the other half was held by J. C. Nixon and H. S. Algar. At that time the company was christened "The A.P. Hotaling Company of Puget Sound." It opened for business in November 1883, with Nixon as president and manager.
As president of The A.P. Hotaling Co. of Puget Sound, J. C. Nixon purchased the liquor business of L. L. Gale & Co. in Port Townsend, Washington.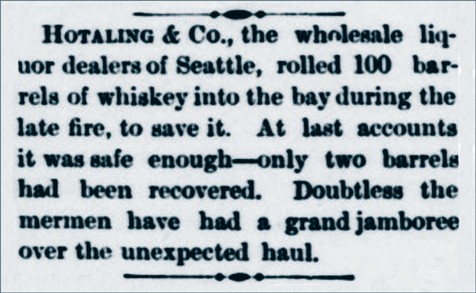 By 1893, Nixon separated from The A.P. Hotaling Co. of Puget Sound and entered into a partnership with McConnell, as Nixon & McConnell, wholesale and retail liquor dealers. It is also noted that for years he was president and manager of the A.P. Hotaling Co. in Seattle. Nixon & McConnell were declared insolvent in July 1897. Nixon died in Seattle on August 18, 1897, from complications of diabetes.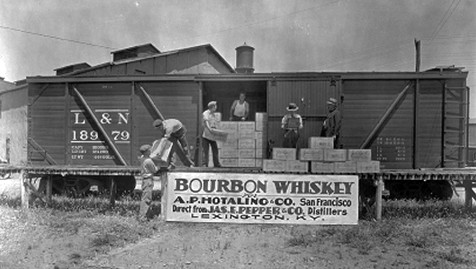 Support Primary Image: The A.P. Hotaling & Co. of P.S. bottle imaged by the FOHBC Virtual Museum midwest studio by Alan DeMaison.
Support Primary Research: Eric McGuire
Support: Reference to Whiskey Bottles of the Old West by John L. Thomas, 2002
Support: Reference to Anson Hotaling of San Fran: God, Whiskey and Fire
Join the FOHBC: The Virtual Museum is a project of the Federation of Historical Bottle Collectors (FOHBC). To become a member.