The Daisy Jar
The Daisy Jar
Hollweg & Reese, Indianapolis, Indiana
Clear Aquamarine Pint
Provenance: Phil Smith Collection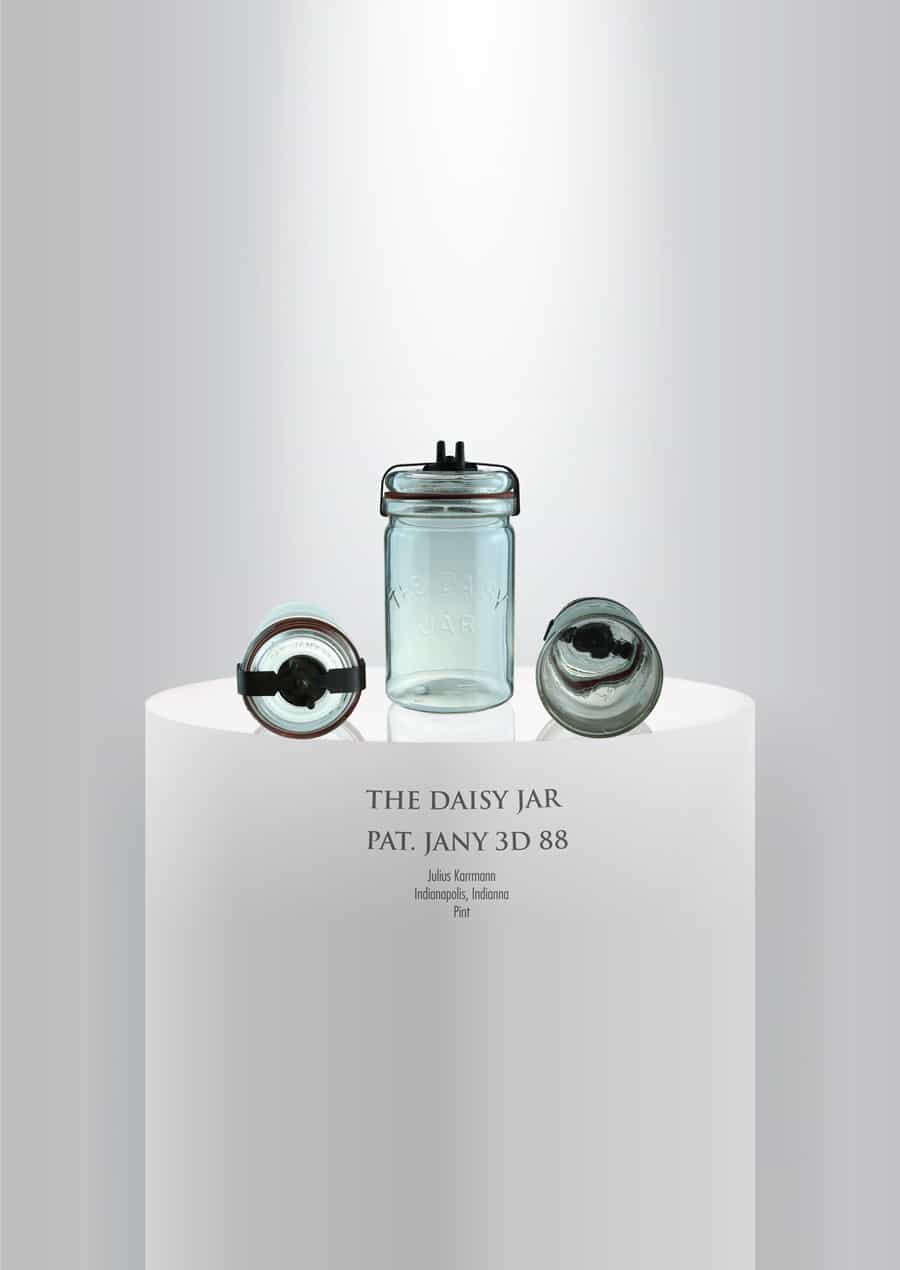 Our rare, clear pint aquamarine-tint jar is embossed 'THE DAISY JAR' in two lines of sans serif copy on the face of the jar. The copy "The Daisy" is arched over a straight line 'JAR' centered beneath. The Daisy Jar is hand blown and has a ground lip. The closure is distinctive and has a top seal, straddle lip glass lid with a flat metal clamp, and a cast iron twist cam in the center. The metal top has two "ears" that extend upward. The lid is embossed 'PAT. JANY 3D 88' in a semicircle. The jar is also found in clear quarts and half-gallons.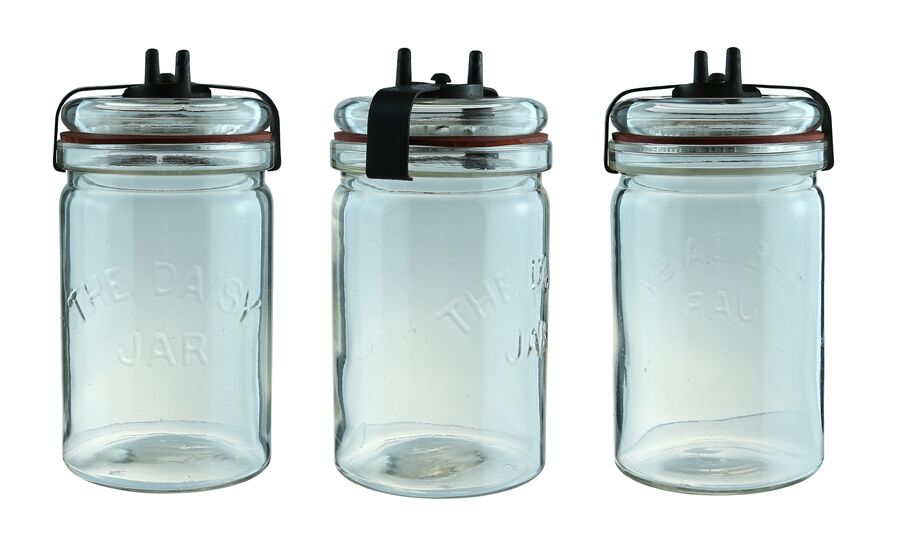 From 1883 to 1888, Julius Karrmann was a traveling salesman for the glass jobbing firm of Hollweg & Reese of Indianapolis, Indiana. Karrmann applied for a patent for a "Cover Fastening for Vessels" on July 30, 1887, and received Patent No. 376,036 on January 3, 1888. He assigned half of the rights to Louis Hollweg. The initial Daisy Jar maker was almost certainly the Lythgoe Brothers & Co. at Bowling Green, Ohio.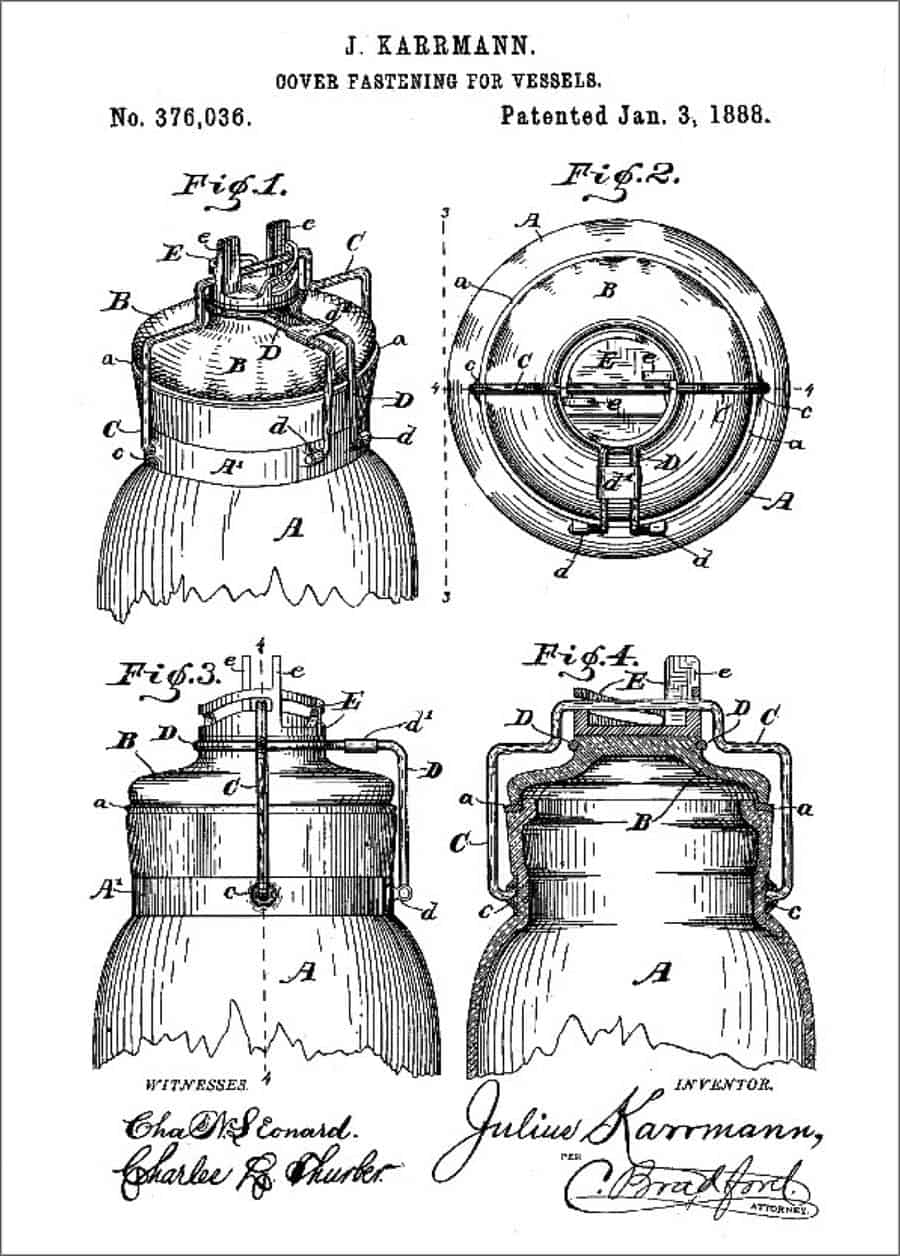 Born in Germany, Louis Hollweg came to Indianapolis from Cleveland in 1867. He opened a small store selling fruit jars and stoneware. His brother-in-law, Charles E. Reese, joined the business in 1868. The china industry grew tremendously in Indiana during the 1870s and 1880s. Louis Hollweg and Charles E. Reese met the increased demand with the business they named after themselves. Located at 130-136 South Meridian Street in Indianapolis, the company was a direct importer and jobber in crockery, pressed and blown tableware, lamps, lamp paraphernalia and other fancy goods.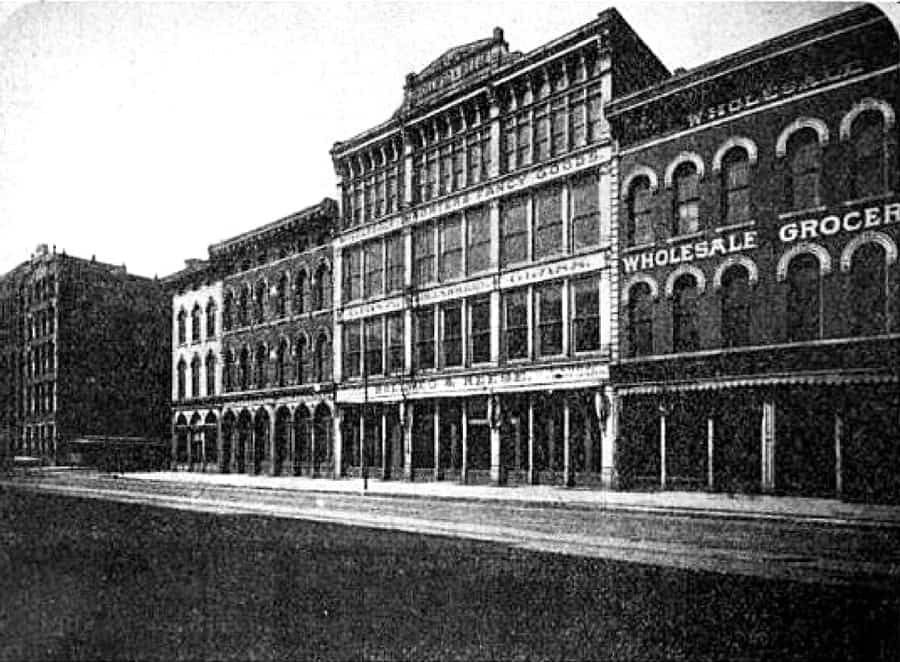 Hollweg & Reese's annual sales were small initially, averaging about $40,000. By 1883 the business had grown into four large storerooms, had 40 employees, and marketed their wares throughout Indiana, Ohio and Illinois. Their salesmen made $25,000 in salary and expenses each year. Hollweg and Reese became one of Indiana's largest and most extensive china houses, with annual sales of $400,000. They were direct importers of china, queensware and glass and handled only the best stock from the famous European potteries. They also carried a full line of American manufactured white and decorated wares, American glassware, lamps of every description in glass, porcelain, pottery, plain and decorated lamp goods, supplies, novelties and ornaments. In 1888 Hollweg became the sole owner after the death of his partner. He retained the same company name.
In 1890, Louis Hollweg decided to branch into the glass container manufacturing business. He visited Greenfield, Indiana, to find a location for his plant. He opened his glasshouse on January 1, 1890, and probably continued to make the Daisy Jar. The glass factory had at least five different operators over 30 years. Throughout most of its existence, the plant concentrated on fruit jar production, making a variety of jars that can be directly traced to the factory, especially to the Greenfield Fruit Jar & Bottle Co. Once the big-name firms such as Ball Brothers and Owens took over, the plant's days were numbered. In 1915 the company was incorporated as the Mutual China Company and became a wholesale importer of china.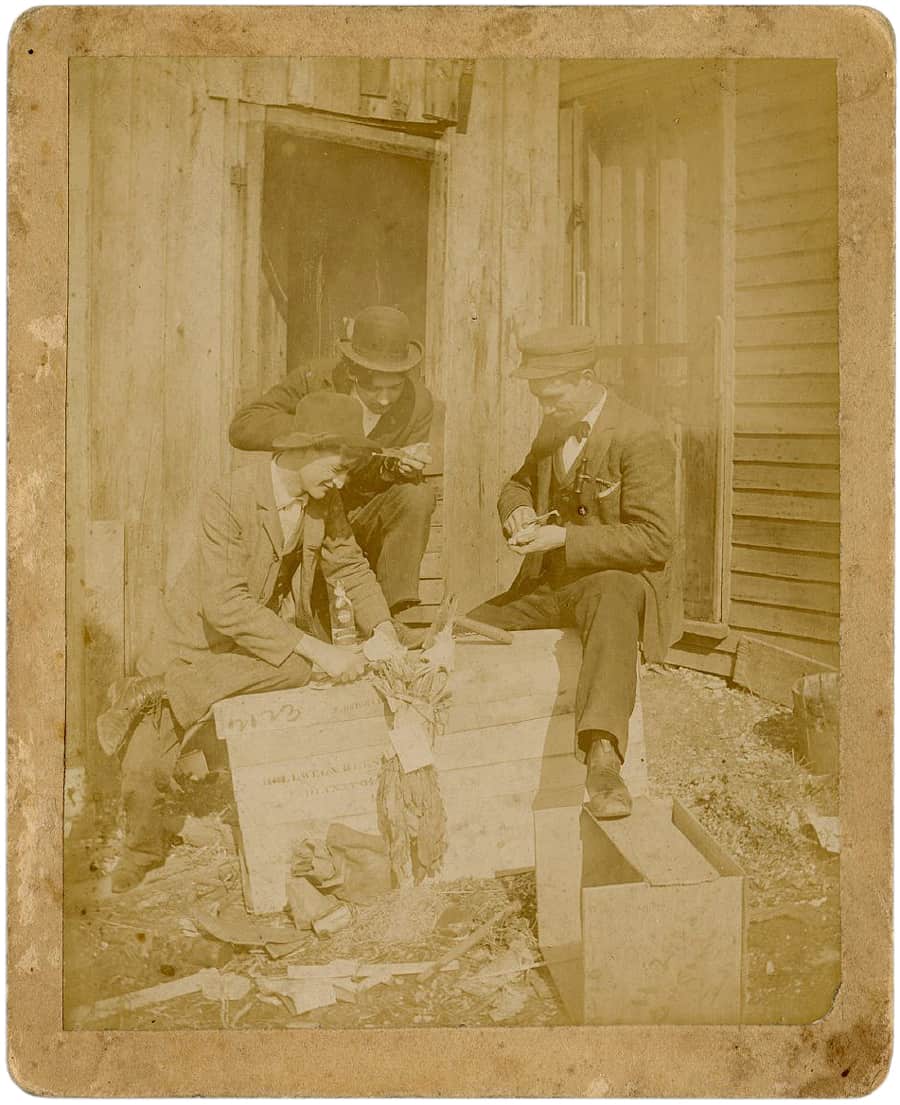 The last city directory listing for Hollweg & Reese was in 1913, so Hollweg probably disbanded the firm or sold out after he exited the glass business. Remnants and reiterations of the company closed in 1972 after almost 104 years in business.
Primary Image: The Daisy Jar imaged on location by Alan DeMaison, FOHBC Virtual Museum Midwest Studio.
Support Image: THE DAISY JAR Half Gallon, A nice light purple tinted example with matching colored lid along with its excellent original iron cam-action clamp. Very nice shiny clean condition with no damage or stains, outside of one small chip on the corner of the top sealing ledge, very minor. Strong embossing. A great jar and closure. – Greg Spurgeon, North American Glass
Support Image: Auction Lot 176: THE DAISY JAR Clear Quart. A strongly embossed quart which retains the original glass lid and the original iron rotating cam-action clamp assembly in good shape with a little surface rust. Sparkling glass throughout with no damage or stains. Ground rim has the normal roughness. Unmarked base. – Greg Spurgeon, North American Glass, March 2008
Support Image: Three young men sitting on a crate, Indiana, circa 1895. Three young men are seated on or standing by a crate marked Hollweg and Reese, Indianapolis. They may be rolling cigarettes from tobacco leaves, or perhaps using the hammer to shuck oysters. The man on the right has a corkscrew in his front pocket. The man on the left has a labeled bottle that may be alcohol or patent medicine. Gelatin silver print.
Support: Reference to Fruit Jar Annual 2020 – The Guide to Collecting Fruit Jars by Jerome J. McCann
Support: Reference to Red Book No. 12, the Collector's Guide to Old Fruit Jars by Douglas M. Leybourne, Jr.
Support: Reference to The Glass Firms at Greenfield, Indiana by Bill Lockhart, Beau Schriever, Bill Lindsey, and Carol Serr
Join the FOHBC: The Virtual Museum is a project of the Federation of Historical Bottle Collectors (FOHBC). To become a member.