Bryant's Stomach Bitters
Bryant's Stomach bitters
B 243

George N. W. Bryant, New York City, N.Y.

Olive Green Lady's Leg
Provenance: Ferdinand Meyer V Collection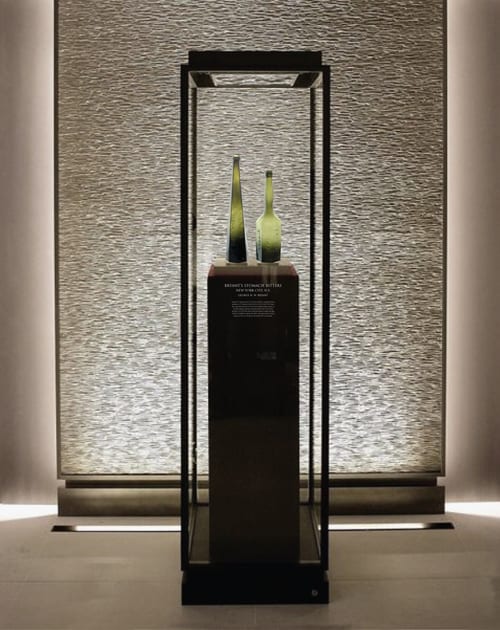 Bryant's Stomach Bitters can be found in two distinct forms; the cone bottle and the eight-sided lady's leg bottle. Typically found in olive-green glass, there are rarer examples of both in more of an emerald green glass color. This color range was typical of New York glass house-produced bottles. There is speculation that smooth base examples were distributed mainly in the east, and the pontiled examples were distributed mainly in the west.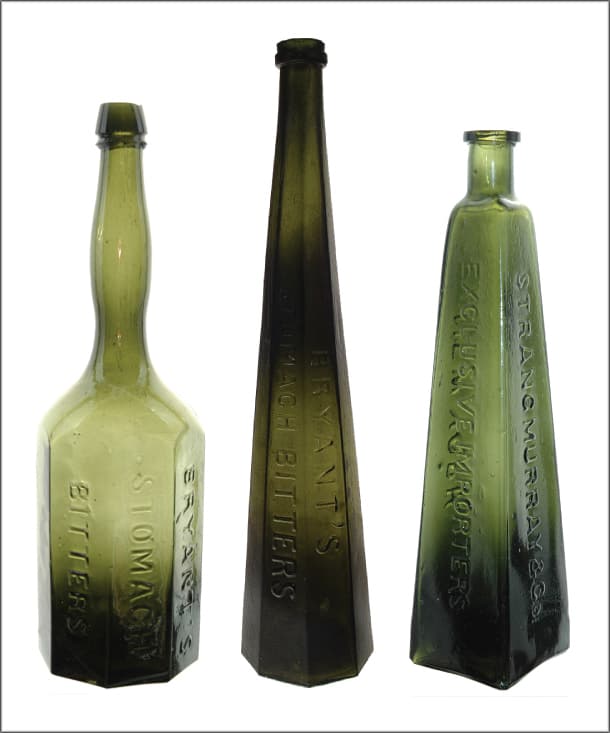 The bottles are extremely desirable by collectors because they came from New York City and were shipped to the west coast around Cape Horn and the southern tip of South America to arrive in San Francisco for distribution. Rumors of gold in 1848 led tens of thousands of people who left homes and families to chase the dream of quick riches. For many easterners, the ocean was the quickest way to reach California. In 1849 alone, 42,000 Americans headed west by land while 25,000 took to the sea. These early pioneers would need liquor and bitters and east coast merchants were keen to satisfy this need.
George N. W. Bryant
George N. W. Bryant was born in 1813 and was listed as a druggist and ran an apothecary at 715 Broadway in New York City in 1845. By the 1850s, Bryant had created what has become two of the most sought-after bitters containers in the bottle collecting community. During the first half of the 1860s, Bryant relocated to 186 Pearl Street where he dedicated himself to making and selling his bitters. He shifted his emphasis from bitters to flavoring extract for cooking purposes in 1870 or so. By then he was located at 485 Second Avenue.
In his newspaper advertisements, Bryant claimed that his bitters were an unrivaled stomach corrector and had no equal at restoring the vital energy of the entire system. He recommended half a wine glass of his bitters before meals to impart a keen relish for food. Hotels and restaurants were to use his bitters as a delightful beverage that was based on vegetable compounds and free from any pernicious coloring matter. You were to look for bottles with Bryant's Stomach Bitters embossed on the glass and pressed on the cap and to look for the G. N. W. Bryant signature on the label. They would sell for a dollar a bottle.
The initial Bryant's Stomach Bitters bottle was a tall cone form that must have been hard to ship and display. Bryant followed that with a lady's leg form. The bottles were manufactured in the east from about 1857 to 1865 and were distributed out west from 1857 to 1859. The firm of William Newell & Co, an early San Francisco wholesale liquor house, were the agents for Bryant's Stomach Bitters on the Pacific coast.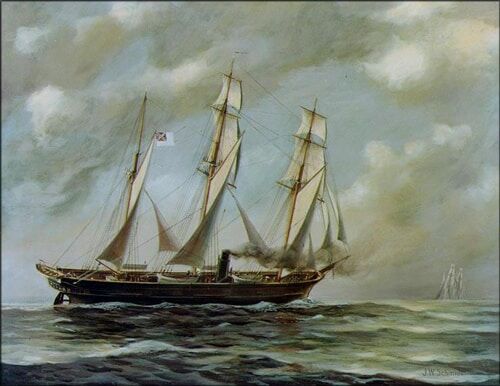 In 1999, several cases of the pontiled Bryant's Stomach Bitters were raised from the Sea Lark off the coast of Brazil. During the Civil War, the 973-ton clipper, bound from Boston, Massachusetts, or New York to San Francisco, California, with general cargo, was captured and burned by the CSS Alabama in the Atlantic Ocean near Bahia, Brazil in May 1863. The CSS Alabama's South Atlantic Expeditionary Raid commenced shortly after the Confederate States Navy ship left Haiti and the Caribbean Sea and cruised south toward Brazil in the south Atlantic Ocean. The raid lasted from about the beginning of February 1863 to the end of July 1863. The bottles recovered were full of content and heavily scaled. These bottle examples show the effects of mild to heavy etching and many have been cleaned. This leads to descriptions of Bryant's lady's legs as a shipwreck or a non-shipwreck example.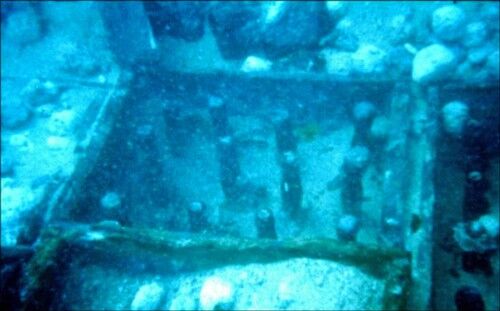 The Carlyn Ring and W.C. Ham listing in Bitters Bottles is as follows: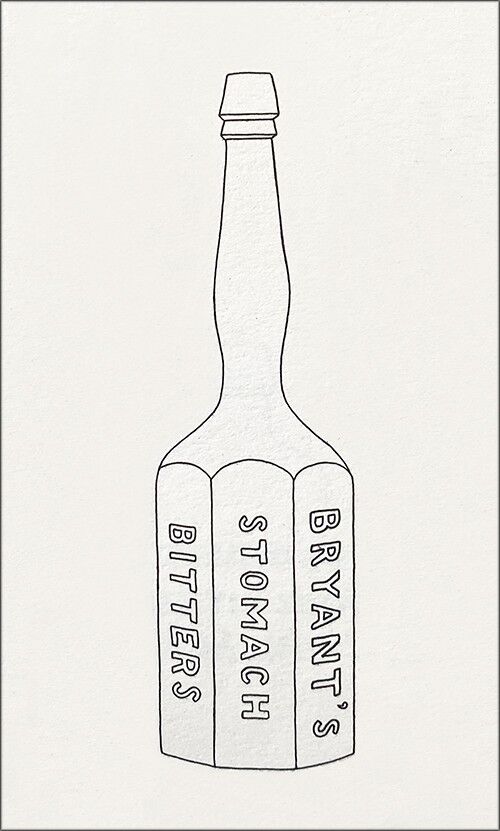 B 243 BRYANT'S // STOMACH // BITTERS // f // f // f // f // f //
12 5/8 x 3 ½ (5 ½)
Eight-sided lady's leg, Olive green, LTCR, Applied mouth, Without Rough pontil mark, Very rare; With pontil, Very scarce
Pontiled examples in perfect or near-perfect condition are Extremely rare.
New York Daily Times, March 26, 1860: Bryant's Unrivaled Stomach Bitters as a mild & gentle tonic is unequaled.
There is speculation that the smooth base examples were distributed mainly in the East, and the pontiled examples were distributed mainly in the West. Although pieces have been found in Portland, Ore., and North San Juan, San Francisco, Sacramento, San Jose, and Ukiah in California, and Nevada, only three or possibly four essentially undamaged examples have been found.
G. N. W. Bryant opens a new business. – New York Daily Herald (New York, N.Y.) March 19, 1845.
Meacham & Co. 1859 auction advertisement of 500 cases being sold to closeout lot.
Bryant's Unrivaled Stomach Bitters advertisement. Purchasers will please observe the name, "Bryant's Stomach Bitters" pressed on each bottle and cap, and see that the autograph signature is on the label. G. N. W. Bryant, New York. Agents for San Francisco – Wm. Newell & Co., Weekly Oregon Statesman (Salem, Oregon) September 27, 1859
Read More: Bryant's Stomach Bitters aka The Cone
Primary Image: Bryant's Stomach Bitters bottle imaged by the FOHBC Virtual Museum midwest studio by Alan DeMaison.
Support Image: Emerald green example of Bryant's Stomach Bitters – Ferdinand Meyer V collection (Glass Works Auctions sale). Tokay Cordial Bitters and Bryant's Stomach Bitters cone from Ferdinand Meyer V collection.
Support Images: Various lady's leg examples from Jeff Wichmann and American Bottle Auctions.
Support: Reference to Bitters Bottles by Carlyn Ring and W. C. Ham. Use of Bryant's Stomach Bitters illustration courtesy Bill Ham.