Phalon Perfumer N.Y.
Phalon
Perfumer
N. Y.
Edward Phalon, New York City, New York
Aquamarine Perfume
Provenance: Eric McGuire Collection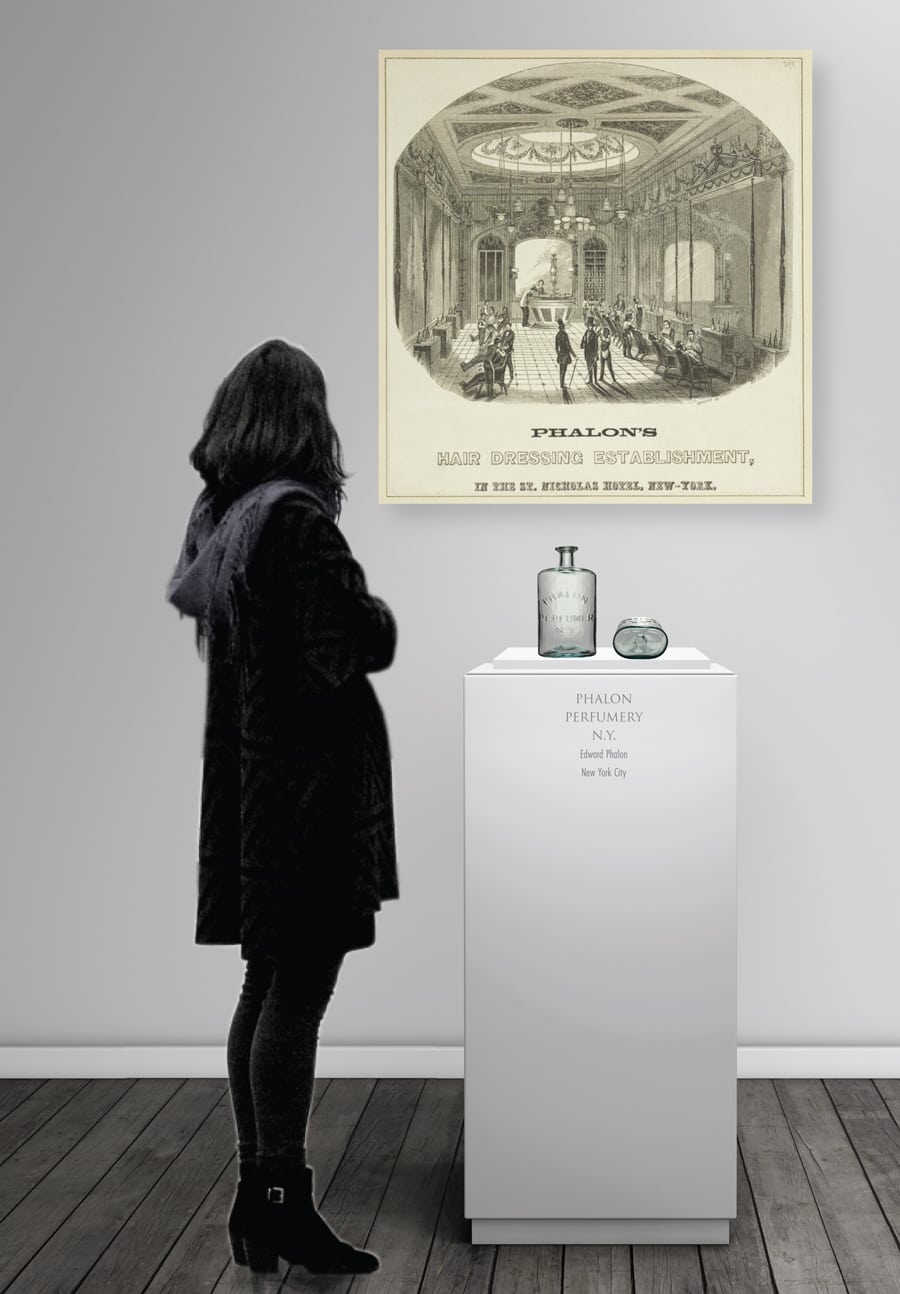 Edward Phalon, born about 1814, was already a household name in New York City in the early 1840s, having captivated the public with his famous Chemical Hair Invigorator. From his origins as a barber, he became an extremely well-known and influential proprietor of perfumes and hair products and was in business until around 1885. Many embossed bottles display the Phalon name.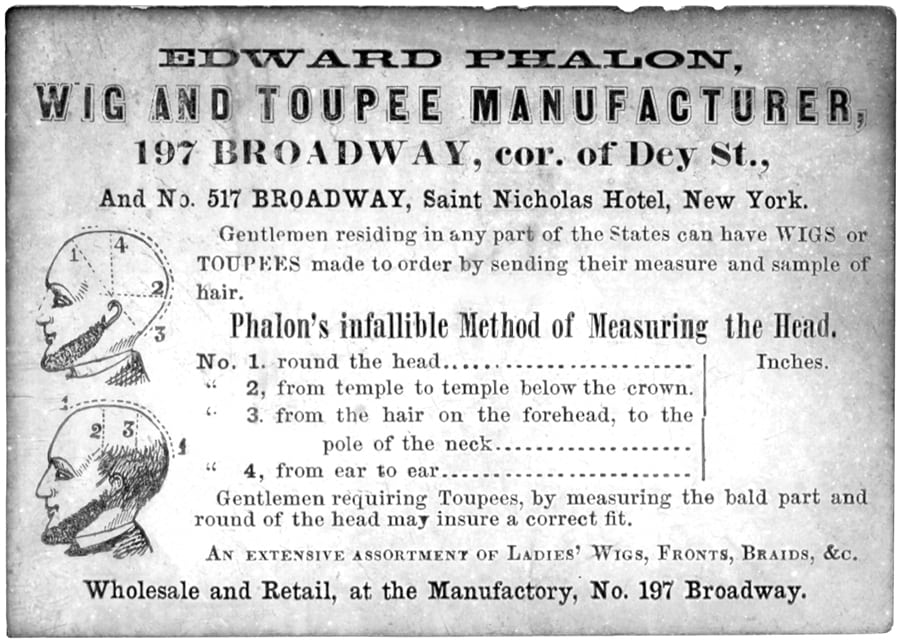 Edward Phalon started his business at 200 Chatham in 1840, but from 1843 on, almost all his establishments were on Broadway. The New York hairdresser and wigmaker showcased his hair treatment regimen and products from his elegant Franklin House establishment on Broadway, which opened in 1843. The richly embellished bathing and hair-cutting emporium boasted elaborately painted walls and Italian marble flooring, with sumptuous rosewood and crimson velvet interior furnishings. An 1849 advertisement for Phalon's Franklin House promoted his Chemical Hair Invigorator, said to "clear the pores, dissolve impurities and keep the hair moist." By 1849, the Franklin House was advertised as the "Depot for The Hair Invigorator." Some of Edward Phalon's products from this period were sold in aquamarine pontiled bottles like our museum example embossed 'PHALON PERFUMER, N. Y.' The 8 ¾ inch tall bottle would have had a long-lost paper label on the reverse identifying the product.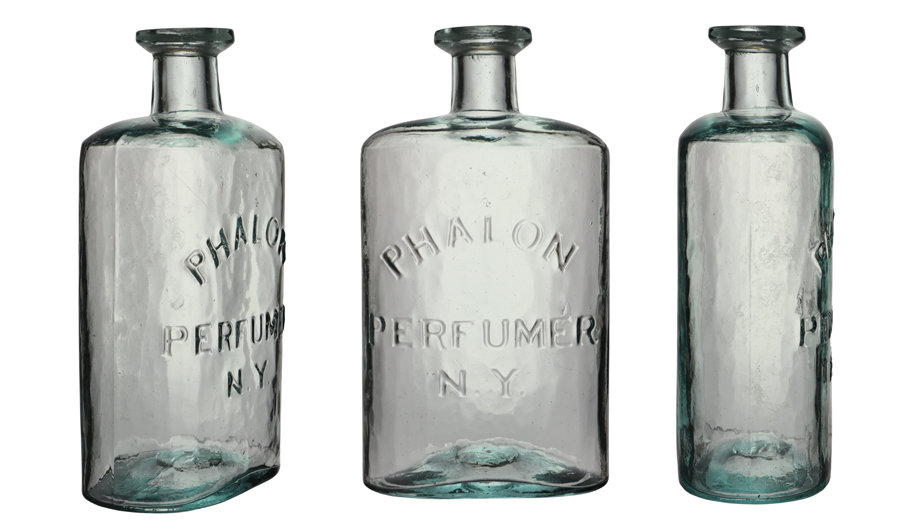 In 1853, Phalon had a new "Hair Dressing" establishment in the St. Nicholas Hotel on Broadway, a brand new 600-room, mid-nineteenth-century luxury hotel in the SoHo area of Manhattan, New York City. It opened on January 6 and, by the end of the year, had expanded to 1,000 rooms. The St. Nicholas raised the bar for a new standard of lavish appointments for a luxury hotel. Phalon surely was enticed to move from the Franklin House as an anchor retail tenant in the new hotel.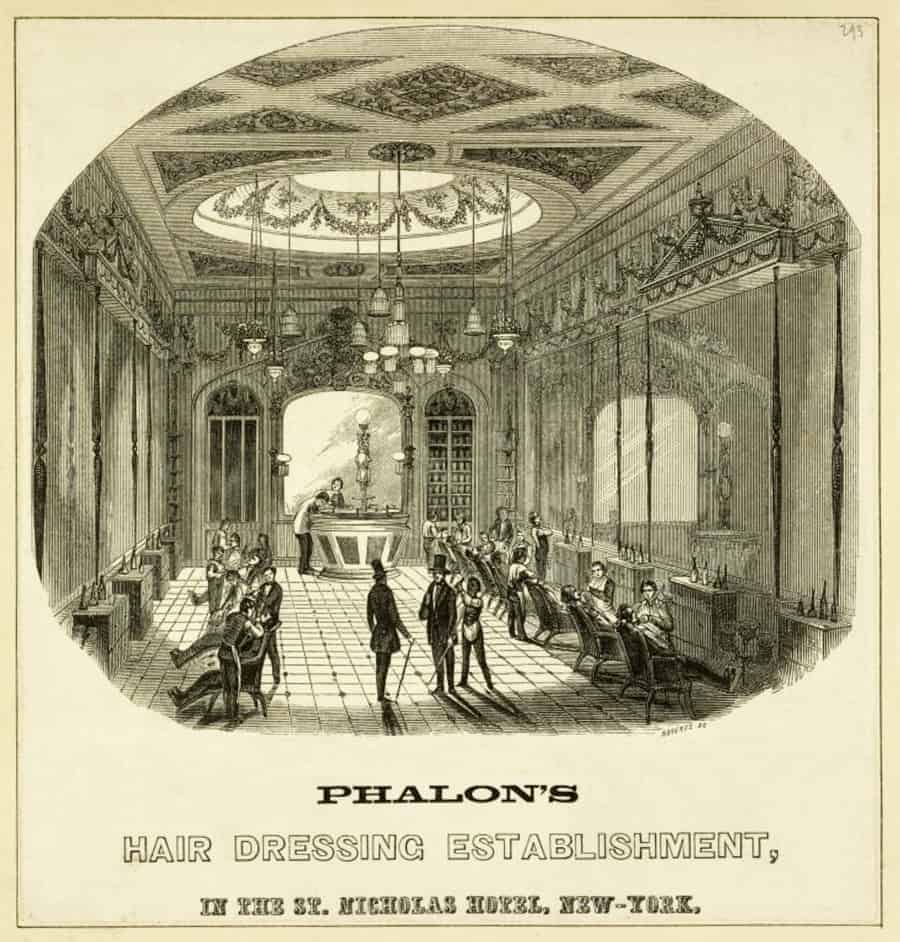 Phalon exhibited his "Bower of Perfume" at New York City's 1853 Crystal Palace, located between Fifth and Sixth Avenues on 42nd Street, in today's Bryant Park in the borough of Manhattan. The New York Crystal Palace was designed by Georg Carstensen and German architect Charles Gildemeister. It was directly inspired by The Crystal Palace built in London's Hyde Park to house The Great Exhibition of 1851.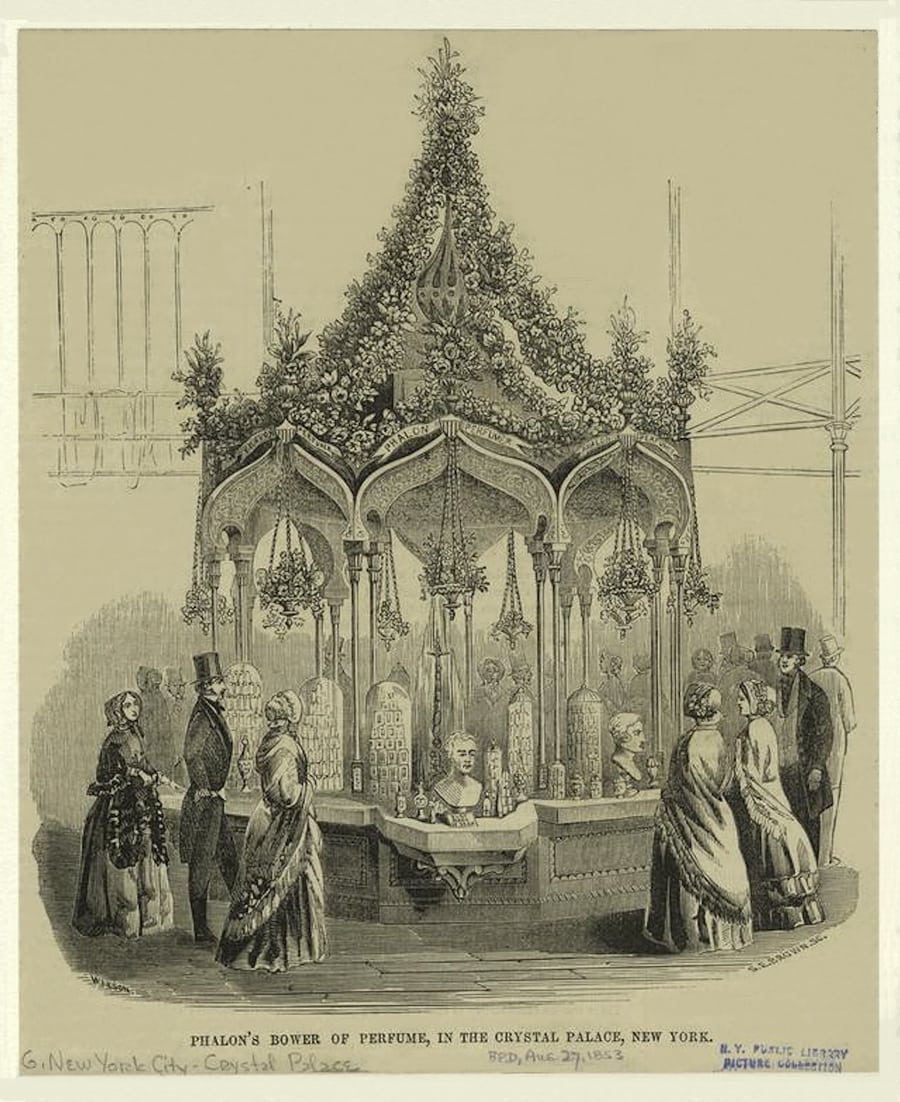 Around 1858, Phalon was joined by his son Henry, and the company became Phalon & Son Perfumery, offering an extensive line of perfumes and hair products. The father and son were listed together for several years, although they probably ran different outlets. An 1859 Phalon & Son advertisement said they were perfumers and distillers, and since 1856, were the proprietors of Bear Oil, Macassar Oil, Magic Hair Dye, Toilet Waters, Balsamic Elixir for the Teeth, Smelling Powders, and manufacturers of the Celebrated Golden Crest Perfumery and Chemical Hair Invigorator.
In 1873, Henry Phalon started his own business in soaps at 24 10th Ave. About the same time, from 1874 to 1879, Edward was out of the hairdressing business and was listed as "Gents Furnishings" at 517 Broadway. Gentlemen's furnishing included socks, ties, gloves, underwear, etc. During his last few years in business from 1880 to 1885, Edward Phalon was listed again as a barber.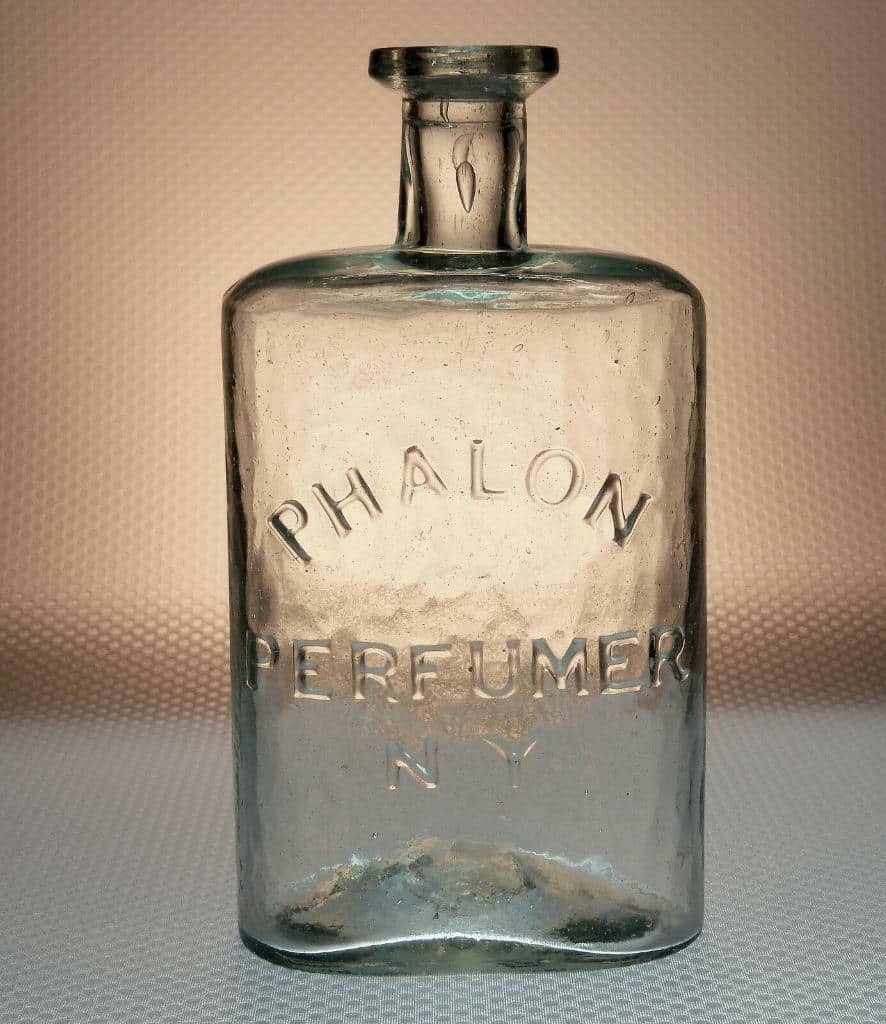 Primary Image: "Phalon Perfumery N.Y." bottle imaged by Eric McGuire, FOHBC Virtual Museum West Coast Studio.
Support Image: Interior view of Phalon's new saloon, in the St. Nicholas Hotel, New York, 1853, The New York Public Library, Astor, Lenox, and Tilden Foundations
Support Image: Phalon's Hair Dressing Establishment, in the St. Nicholas Hotel, New York, Eno, Amos F., 1836-1915, The Eno collection of New York City views, 1853 – 1884, The New York Public Library.
Support Image: Phalon's bower of perfume, in the Crystal Palace, New York, The New York Public Library.
Join the FOHBC: The Virtual Museum is a project of the Federation of Historical Bottle Collectors (FOHBC). To become a member.