Cylinder
Utility Cylinder
Probably a Connecticut Glasshouse
Yellow Utility Cylinder
Provenance: Richard S. Ciralli Collection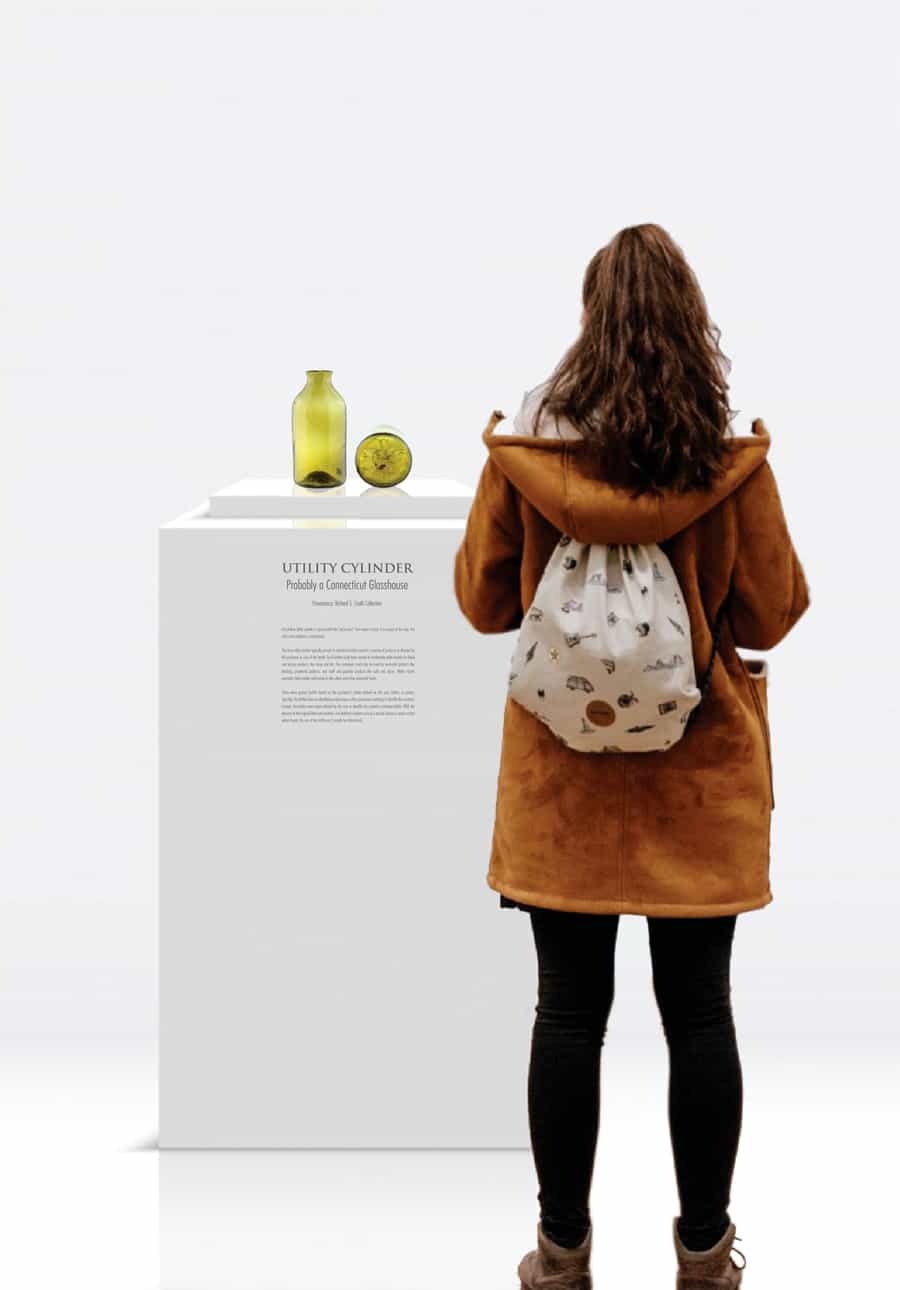 Our yellow utility cylinder is an exciting bottle in this yellow and olive-tone glass. The color and condition are exceptional. There are many glass bubbles with some in a "galaxy swirl" adding to the character. The sides are straight with a nicely curved shoulder leading to a flared mouth with no lip. The base is special with "pizza slice" tool marks. This example is reported as unique to this day.
See our Museum example of a Multi-Sided Utility Bottle.
The term utility bottles typically pertain to cylindrical bottles used for a variety of products as dictated by the purchaser or user of the bottle. Such bottles could have narrow to moderately wide mouths for liquid and viscous products, like syrup and oils. The containers could also be used for semi-solid products like blacking, powdered products, and snuff and granular products like salts and spices. Wider mouth examples held smaller solid products like olives and other preserved foods.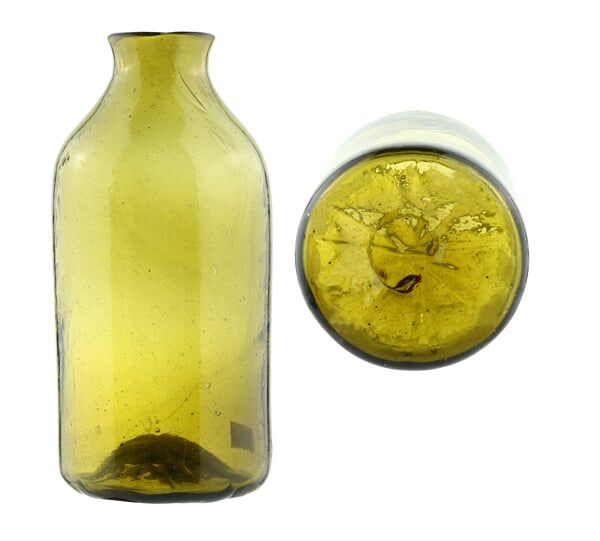 These were generic bottles based on the purchaser's needs defined as the user, bottler, or packer. Typically, the bottles have no identifying embossing or other permanent markings to identify the contents. Instead, the bottles were paper labeled by the user to identify the contents contained within. With the absence of the original label and contents, and without a feature such as a special closure or some context where found, the use of the bottle can't usually be determined.
Utility bottles were also not of a shape exclusively used for or strongly identified with one particular product like soda, beer, or milk. Utility bottles were simply bottles commonly used for many purposes though virtually always for non-carbonated products, which demanded heavier glass and more secure and more complicated closures.
Primary Image: The yellow Utility Cylinder bottle imaged on location by Alan DeMaison, FOHBC Virtual Museum Midwest Studio
Support: Reference to Historic Glass Bottle Identification & Information website.
Support: Reference to American Bottles and Flasks and Their Ancestry by Helen McKearin and Kenneth M. Wilson, Crown Publishers Inc., New York, 1978.
Join the FOHBC: The Virtual Museum is a project of the Federation of Historical Bottle Collectors (FOHBC). To become a member.