Mason's Improved – Australian
Mason's IMPROVED
Australian

John Landis Mason, Vineland, New Jersey
Dark Emerald Green Pint
Provenance: Darrell Plank Collection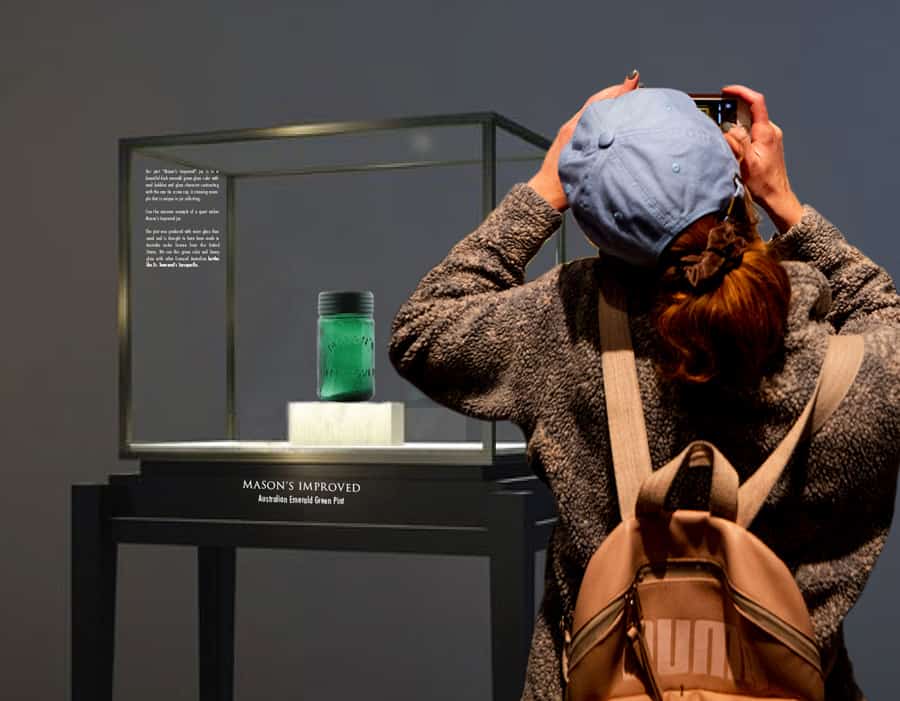 Our pint "Mason's Improved" jar is in a beautiful dark emerald green glass with an abundance of seed bubbles and glass character contrasting with the raw tin screw cap. A stunning example that is unique in jar collecting. The jar is hand-blown with a ground lip. The closure is a top seal, straddle lip glass lid with a zinc screw band. The maker is unknown.
See the museum example of a quart amber Mason's Improved jar.
The emerald green Mason's Improved pint was produced with more glass than usual and is thought to have been made in Australia under license from the United States. We see this green color and heavy glass with other licensed Australian bottles like Dr. Townsend's Sarsaparilla.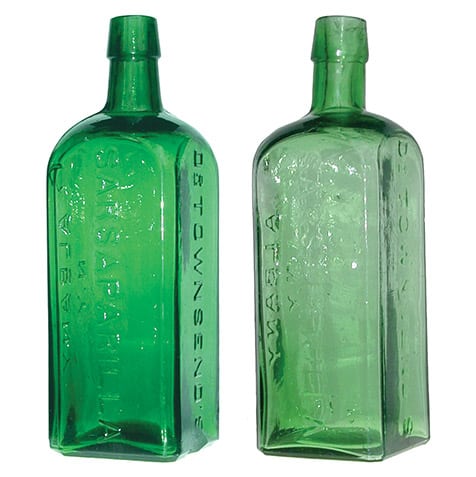 The Ball Brothers Glass Manufacturing Company made most of the late machine-made type jars. Many other variations of the basic jar, with changes in the exact raised embossed wording, were made in the ensuing years. For example, the "Mason's Improved" jar or "Mason Jar" is now a generic term, meaning any jar used for canning that has a screw-type lid. Some of these Ball and Mason jars would easily become the most popular and commonly produced fruit jars of the 20th century in the United States and abroad.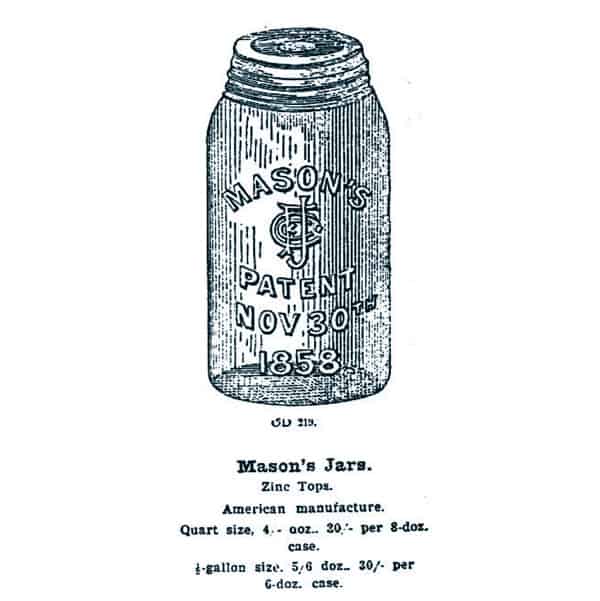 We have other Mason jar varieties in our museum that give a pretty good history of the jar. Please see our Mason's Patent Nov. 30th 1858 Jar and Mason's Patent Crowleytown Jar and Mason's GCCo. Patent Nov. 30th 1858 Jar and Mason's Patent Nov. 30th 1858 CFJCo Jar
Primary Image: Mason Improved pint jar imaged on location by the FOHBC Virtual Museum midwest studio led by Alan DeMaison.
Support: Reference to Fruit Jar Annual 2020 – The Guide to Collecting Fruit Jars by Jerome J. McCann
Support: Reference to Red Book #11, the Collector's Guide to Old Fruit Jars by Douglas M. Leybourne, Jr.